US and China agree framework to reduce trade tensions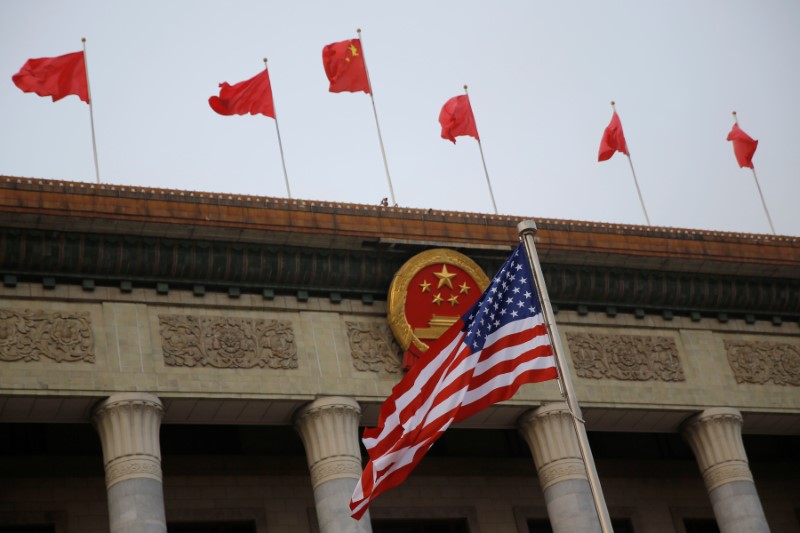 The US administration set aside its threat of tariffs on Chinese goods for the moment, following two days of negotiations with Beijing, after China proposed a "significant increase" in its purchases of US-made goods.
Speaking after the two days of talks with the US Secretary of the Treasury, the Commerce Secretary and the American Trade Representative, Chinese president Xi Jinping's special envoy said that a "framework" had been agreed and that "very meaningful progress" had been made.
Numerical targets for reducing the bilateral trade deficit between the two countries had also been agreed, Vice Premier Liu He said, but he opted not to disclose them.
"We're putting the trade war on hold. So right now, we have agreed to put the tariffs on hold while we try to execute the framework," US Treasury Secretary Steve Mnuchin told Fox News Sunday.
America's shortfall in its trade on goods and services with China reached $337bn in 2017.
According to the White House, Beijing would also "advance relevant amendments" to its domestic laws in the areas of intellectual property and patent law.
However, in remarks made on US broadcaster CBS's 'Face the Nation', when asked whether the threat of tariffs had been shelved, White House economic adviser Larry Kudlow said it had not.
"Tariffs are part of any negotiation, and tariffs maybe have to be part of any enforcement," Kudlow said.
"You cannot do this kind of major change without using everything that's in your quiver."