Three dead as Hurricane Ophelia batters Ireland's southern coast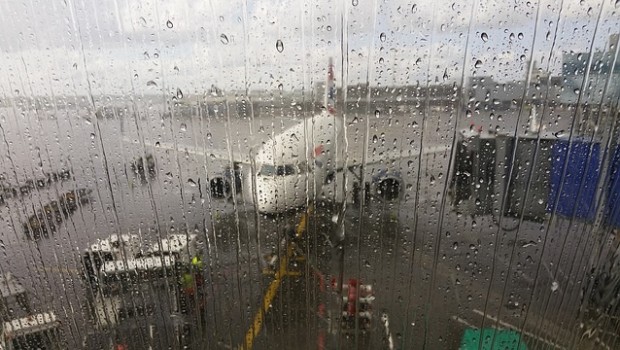 Ireland's southern coast has been hit by a major storm caused by Hurricane Ophelia, leaving three people dead and hundreds of thousands of homes without power.
Schools, universities and many workplaces were closed on Monday in expectation of the arrival of the storm, as prime minister Leo Varadkar referred to it as a "national emergency".
Ophelia is forecast to make its way further up the western coast of Ireland to affect Northern Ireland, and will eventually hit Scotland at some point on Tuesday.
Of the three dead by mid-afternoon on Monday, one woman was killed in county Waterford after a tree fell on her car during the storm, while a man in Tipperary was also killed while attempting to move another tree which had fallen.
Varadkar has deployed more than 1,000 members of the Irish army in order to deal with any of the effects of the storm.
"The worst of the winds will quickly extend to the rest of the country this afternoon" Leo Varadkar
Irish weather service Met Eireann said the strongest winds caused by the hurricane would extend to several other parts of the country later on Monday.
"The worst of the winds will quickly extend to the rest of the country this afternoon. Spells of heavy rain and thunderstorms in places also and storm surges along some coasts, leading to flooding."
Public transport in the country has seen major disruptions, with the majority of train and bus services being cancelled on the day as a red alert was called.
"As of last night a status red alert has been made to all counties, all cities, all areas," Varadkar said.
"Staff are ready to come in from Northern Ireland and Britain to assist in the coming days in restoring power. We can only restore the power lines when it is safe to do so," he added.