Trump to visit UK on 'working visit' in early 2018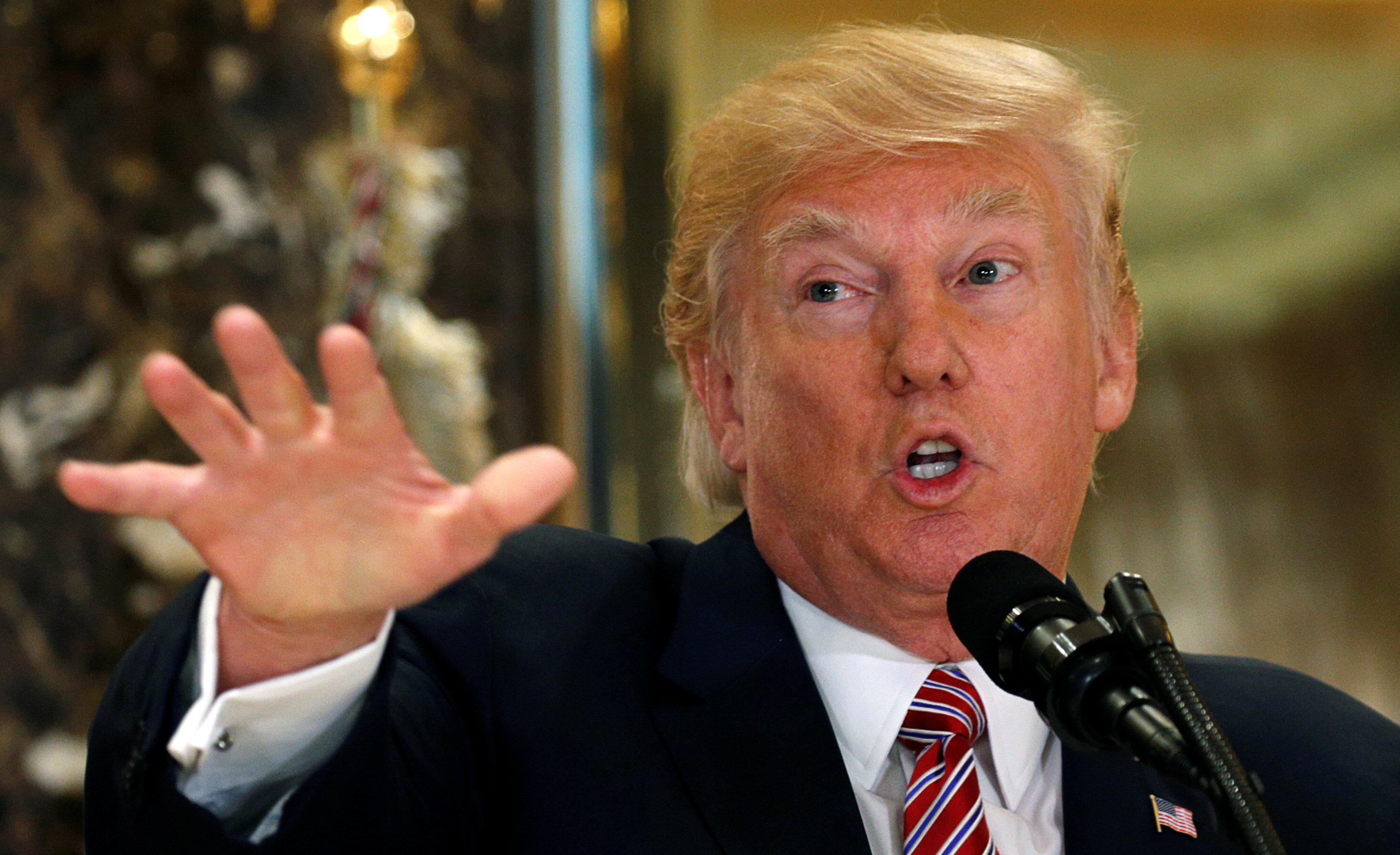 Donald Trump was said to be planning a stripped-down trip to the UK in early 2018 as diplomats discussed the idea of the president embarking on a "working visit" to Britain as opposed to the standard red carpet affair.
The downgrading of Trump's first trip to Britain as president came a short time after prime minister Theresa May attempted to offer him a State Visit as a guest of the queen, an offer generally reserved for presidents serving their second term.
Several objections were made to May's proposal, leading House of Commons speaker John Bercow to declare that the president would not be allowed to address the house amid threats of both labour and Tory party boycotts and mass protests.
While British and US sources told the Evening Standard that the full state visit would still go ahead at some point, the stripped down version, which was expected to be far less controversial than a royal welcome, would take place in early 2018.
The Foreign Office said that the state visit would go ahead eventually, but "Our position on the State Visit has not changed – an offer has been extended and President Trump has accepted."
"Exact dates for President Trump to visit have not yet been arranged," she said.