Trump to reveal next Fed chair on Thursday - report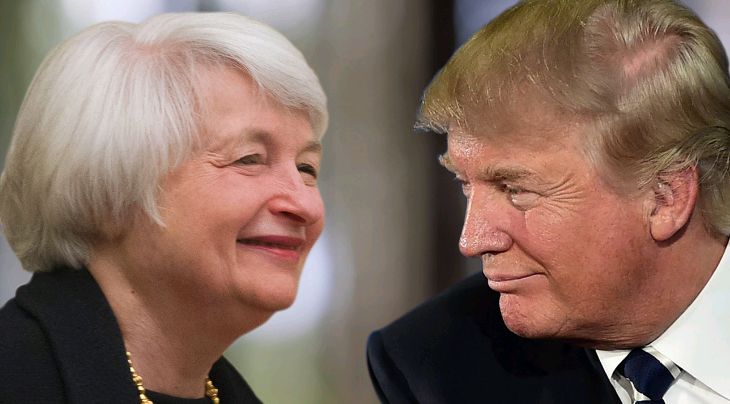 Donald Trump is expected to reveal the next chairperson of the Federal Reserve before the end of the week, according to a report from Reuters.
Quoting a White House official, the same newswire said the announcement of who would replace then chair Janet Yellen would be made before Thursday.
According to various reports since Friday, including Bloomberg and the Journal, Fed governor Jerome Powell had emerged as the most favoured candidate for the post, although President Trump was also considering economic adviser Gary Cohn and former Fed governor Kevin Warsh.
Yellen's first term at the helm of the US central bank comes to an end in February 2018.
In a video released at the weekend, Trump said he would make the announcement later in the coming week and that he had "somebody very specific in mind."
Powell was largely seen as a figure who would continue the policies of Yellen in terms of her cautious approach to interest rates, and the gradual reduction of the central bank's its asset holdings.
The first report that Trump was now leaning towards Powell, from Bloomberg, on 27 October, saw 10-year US Treasury note yields retreat.