Trump to personally benefit from tax bill, analysis suggests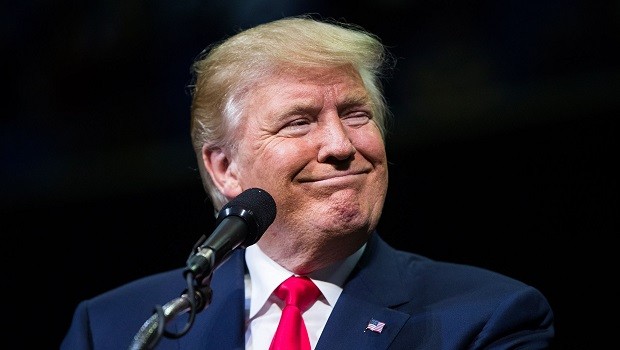 President Trump and a few others of his inner circle could save up millions of dollars from the new tax reform bill, according to a new analysis.
On Wednesday, president Donald Trump finally got his first legislative win with the new tax reform bill in which he has cut corporate tax and has hacked at Obamacare.
According to the Center of American Progress (CAP), Donald Trump, who claims the bill would focus on helping "the folks who work in the mailrooms and machine shops in America", has actually centered the bill in helping the wealthy and big corporations.
The Tax Policy Center have said that the top 1% of highest earning families would receive a larger share of the cuts than the bottom 60% combined. The Institute on Taxation and Economic Policy show that in two years time the bill could give $5bn more to foreign investors who own corporate stock than to American families.
According to the Center of American Progress the tax bill is a "massive corporate tax cut" and benefits corporate shareholders who are disproportionately wealthy.
Over 90% of US businesses are "pass-through businesses", which means the income goes directly to the owners individual tax returns, where they are taxed ordinary rates and not corporate rates. The tax bill has cut these "pass-through" business rates from 39.6% to 29.6%.
Looking into Trump's financial disclosure, this would mean that he could save up to $15m based on an estimate of $150m of passthrough business.
Seth Hanlon from the CAP said: "I think that the American people, whether they receive a tax increase or tax cut from this bill, are outraged that President Trump, his cabinet, and members of Congress stand to receive big payouts from this tax bill."
Hanlon added: "Trump, of course, promised to release his tax returns, like every president since the 1970s, but has brazenly gone back on his word."