Trump proposes massive expansion of offshore drilling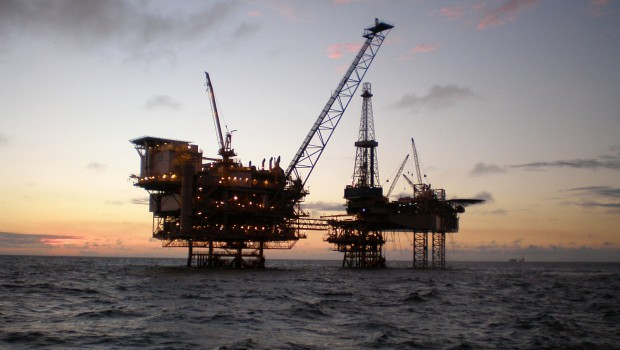 The Trump administration is planning a massive expansion of offshore drilling by opening up protected areas in the Pacific and Atlantic oceans.
The Draft Five Year Outer Continental Shelf Oil and Gas Leasing Programme would expand drilling to 90% of the US outer continental shelf, including protected areas in the Arctic, the Pacific and the Atlantic.
The plan - the most ambitious in decades - encompasses a total of 50 lease sales, 19 off the coast of Alaska, seven in the Pacific ocean, 12 in the Gulf of Mexico and nine in the Atlantic ocean.
It follows the America First Offshore Energy Strategy that Trump signed back in April, which opened the door to drilling in Arctic waters and other coastal areas.
"Our country is blessed with incredible natural resources including abundant offshore oil and natural gas resources, but the federal government has kept 94% of these offshore areas closed for exploration and production. This deprives our country of potentially thousands and thousands of jobs and billions in wealth," the President said in April.
By allowing this expansion this president Donald Trump is trying to fulfill his promise to increase domestic oil and gas production in the US, with Interior Secretary Ryan Zinke having highlighted the boost it would entail for the economy.
"This is a clear difference between energy weakness and energy dominance. We are going to become the strongest energy superpower," he told reporters.
Zinke said that the drilling would be done in an environmentally sustainable way but there has still been strong opposition from different states and different environmental groups, including criticism from senior Republicans.
A coalition of 60 environmental groups immediately opposed the initiative, calling it a "shameful giveaway" to the oil industry.
"These ocean waters are not President Trump's personal playground," the coalition said a statement.
"They belong to all Americans and the public wants them preserved and protected, not sold off to multinational oil companies," it continued.
The Republican governors of Maryland, South Carolina and Florida oppose offshore drilling and the Democratic governors of California, Oregon and Washington have released a statement condemning the plan.
"For more than 30 years, our shared coastline has been protected from further federal drilling and we'll do whatever it takes to stop this reckless, short-sighted action," they said.
Florida Governor Rick Scott has requested a meeting with Mr Zinke to discuss his concerns about the plan.
"My top priority is to ensure that Florida's natural resources are protected, which is why I proposed $1.7bn for the environment in this year's budget," he said.
The new plan is not due to take effect immediately and is expected to face challenges from several states.