Trump nominates Fed governor Jerome Powell to succeed Yellen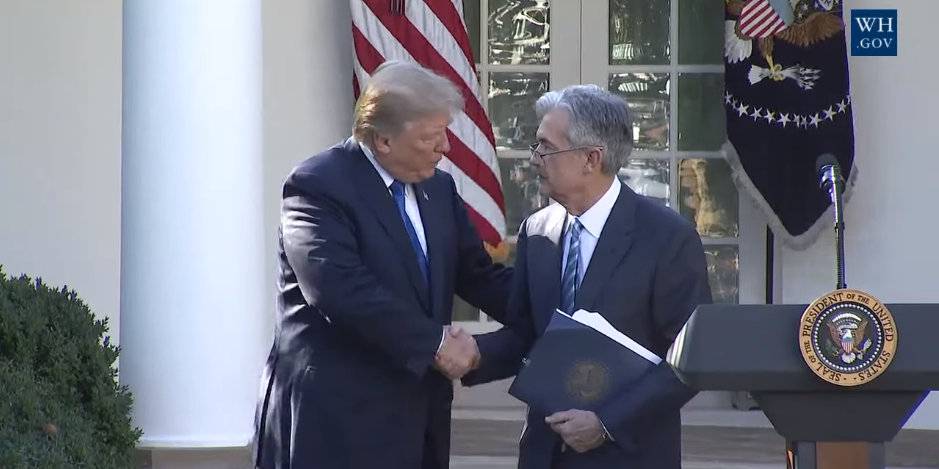 The US president has chosen Jerome Powell to succeed Janet Yellen at the head of the US central bank in what many observers see as the "continuist" option, although for some analysts he also has a "softer" approach when it comes to financial sector regulation.
Subject to Senate confirmation, Powell, who has been serving at the Federal Reserve since 2012, is considered as a relatively "centrist" candidate in terms of his monetary policy bias.
Nevertheless, in a note sent to clients the day before his nomination, Kathleen Brooks, research director at City Index, pointed out that there was still room for "surprises" at the Federal Reserve given that Donald Trump had yet to name another five members to the Federal Reserve, including to the important post of Vice chair.
The other candidates who were considered as possible replacements for Yellen included John Taylor, who was widely considered a 'policy hawk' and Kevin Warsh, an ex-investment banker from Morgan Stanley.
Powell on the other hand had experience working at the Treasury under George H.W. Bush, as Undersecretary of the Treasury, where he was charged for policy on financial institutions and the Treasury debt market.
Before joining the Fed board in 2012, he was a visiting scholar at the Bipartisan Policy Center in Washington DC, where he focused on fiscal issues at the federal and state government levels.
Previous to that he worked as a lawyer and investment banker, he was also a partner at private equity outfit The Carlyle Group between 1997 and 2005.