China vows revenge as Trump launches 'unacceptable' new tariffs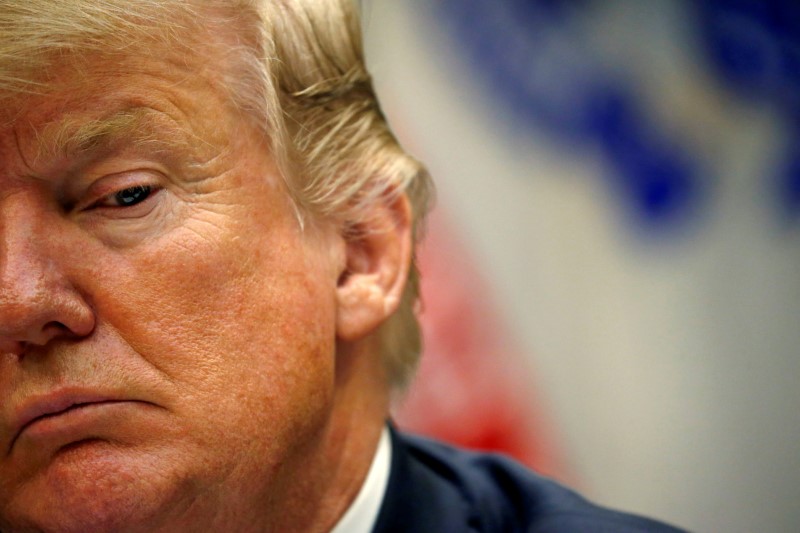 Global stock markets have been sent crashing as Washington prepares to launch a new $200bn worth of tariffs on Chinese goods, including fruit and vegetables, handbags, refrigerators and clothing.
The proposed 10% tariffs on these goods follow President Donald Trump's June command for trade representative Robert Lighthizer to identify $200bn in Chinese goods for tariffs if Beijing retaliated against US moves aimed at clamping down on intellectual property theft in the People's Republic.
Last Friday the US initiated a round of 25% levies on $34bn worth of Chinese goods, with Beijing quickly responding in kind by placing tariffs on $34bn worth of US goods such as soybeans, pork and electric vehicles.
The White House said on Tuesday night that consultation is underway regarding the tariffs, with full implementation possibly taking place as soon as September.
China's commerce ministry branded the new tariff proposal as "unacceptable" and committed to retaliatory measures in resistance of a "trade hegemony".
"China is shocked by US' behaviour. In order to safeguard the core interests of the country and the people, China will have to fight back as usual," the ministry said in a statement.
There were many warnings that Trump's new tariffs will end up doing more harm than good and Asian and European stocks markets quickly decided, with traders' screens bathed in red on Wednesday, with the Shanghai composite index down 1.8%, London's FTSE 100 falling 1.5% and Germany's DAX down 1.2%, for example. The yuan weakened 0.6% against the dollar, down to levels last sustained in August last year.
Analysts at Mizuho Bank said: "Given the magnitude and breadth of the tariff list, the impact is expected to ripple through supply chains and cause collateral damage on regional economies."
For consumers, UBS meanwhile pointed out that tariffs act as an extra sales tax, making imports more expensive: "President Trump once again prepared to lower the yoke of additional taxation onto the shoulders of US consumers."
Nomura agreed, noting that the initial round of tariffs, at 25% targeting $50bn of Chinese imports, focused primarily on capital goods, mitigating any potential impact on consumers, but the the new $200bn target is almost equally split between capital and consumer goods.
"Thus, if these tariffs do indeed take effect, there would likely be a larger impact on consumers than in the initial round," the Japanese bank said. "Looking at more detailed categories, however, machinery and electrical equipment remains the most heavily targeted group, consistent with the administration's approach of taking aim at certain machinery and electrical equipment outlined in Beijing's 'Made in China 2025' plan."
Cailin Birch, global analyst at the Economist Intelligence Unit, said: "The proposed list of $200bn worth of goods includes a number of industrial inputs and components that would squeeze US companies' supply chains and ultimately raise consumer prices."
Birch continued to argue that the measures piled further pressure on US exporters who are already weakened by previous tariffs imposed by China, the EU, Canada and Mexico.
The latest revelations had sent investors scrambling for safe havens such as "consumer goods and utilities", said Russ Mould, investment director at stock brokers AJ Bell.