Top members of Trump administration make progress on tax reform - Politico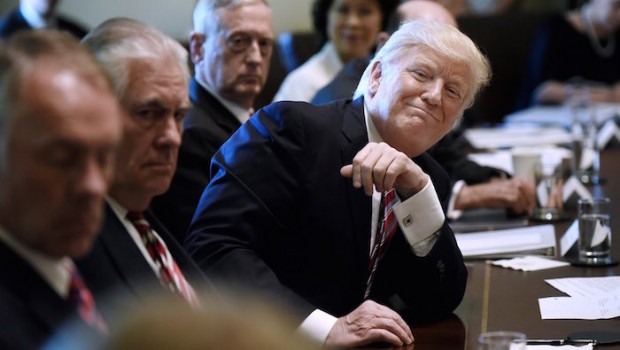 Top members of the Trump administration and key Republican congressmen have reportedly made significant progress on the broad contours of an overhaul of the country's tax laws beyond the six paragraph framework announced in July by the Secretary of the Treasury which was derided by some as as a 'nothing-burger' document, a report said on Tuesday.
According to Politico, which cited five sources familiar with the talks between the so-called Big-6, a broad consensus had been reached on the best way to go about cutting both the individual and corporate tax rates.
Among the options under study by the group were capping the mortgage interest deduction for homeowners, removing people's ability to deduct state and local taxes, eliminating businesses' ability to deduct interest, or phasing in so-called full expensing for small business to enable them to deduct investments like new equipment or facilities.
Also under debate was the extent of any reduction in the coporate tax rate, although Politico believed it was unlikely to be lowered below 22%.
While it remained to be seen if any proposal would be able to pass muster in both houses of Congress, some stakeholders expressed relief at the signs of progress made between National Economic Council director Gary Cohn, Treasury Secretary Steve Mnuchin, Senate majority leader Mitch McConell, House speaker Paul Ryan, Senate finance chair Orrin Hatch and Ways & Means Committee Chair Kevin Brady.