Tensions rise as South Korea responds to Pyongyang nuclear test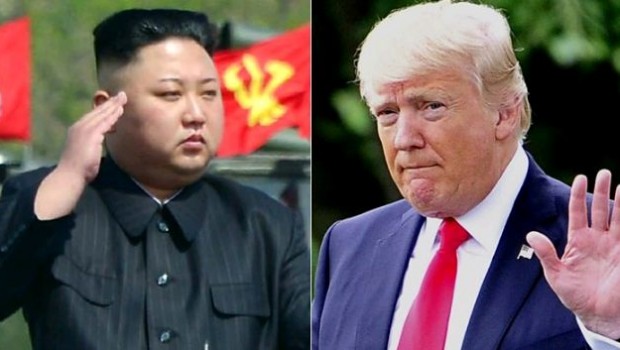 South Korea has responded to last week's reported nuclear missile tests from North Korea by holding its own 'live-fire' drills with the heightened tensions weighing on global capital markets.
Seoul simulated a strike against the North's nuclear test site at Punggye-ri, where Kim Jong-un's regime had claimed to have carried out a controlled detonation of a hydrogen bomb on Sunday, launching surface-to-surface ballistic missiles against a target in the Sea of Japan.
Pyongyang has flaunted UN sanctions aimed at stopping its ballistic missile programme and recently threatened a strike on the US territory of Guam.
The South Korean drills were carried out just hours after US defence secretary James Mattis said there would be a 'massive military response' if there were any further threats to the country or any of its allies.
"Any threat to the United States or its territories, including Guam or our allies, will be met with a massive military response, a response both effective and overwhelming," Mattis said on Sunday.
Investors were flocking to safe havens such as gold on Monday as all major European equity markets opened lower on the back of the ratcheting up in tensions by Pyongang.
"Calls for a negative start to the week come courtesy of Kim Jong-un ignoring the fact Sunday is a day of rest, going ahead with another nuclear weapons test to inspire a fresh move towards safe havens such as Gold, which has rallied back to late 2016 highs," said Accendo Markets analysts Mike Van Dulken.
"This upsets the risk appetite that markets closed the week with on Friday despite a disappointing US jobs report that likely leaves the Fed in a quandary."
Meanwhile, China condemned a threat from Donald Trump's to halt trade with countries seen to be "doing business" with North Korea as 'unacceptable'.
The Associated Press reported on Monday that foreign ministry spokesperson Geng Shuang told reporters any such trade sanctions would be 'neither objective or fair'.