Support for French left-wing candidates edges higher in polls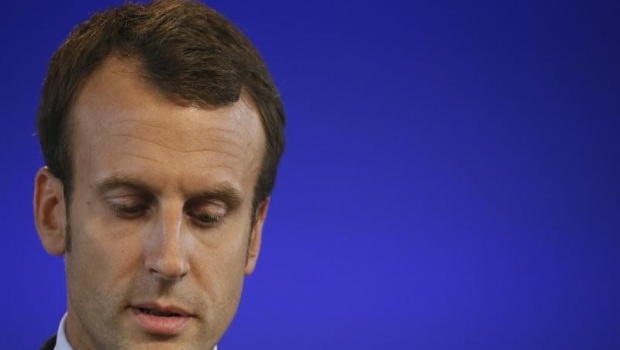 France's two left-wing presidential candidates nudged higher in a daily poll of voters' intentions ahead of the country's next presidential elections.
In the 23 April first-round of voting, the far-left candidate Jean-Luc Melenchon is now seen taking 12% of the vote, according to a daily survey conducted by Opinionway, versus 11% on 17 March.
Melenchon is standing on a platform to redistribute wealth and favoured legislation granting a universal income, amongst other measures.
For his part, Socialist Benoit Hammon is now seen coming away with 13% of the vote, up from 12% previously.
Support for centrist Emmanuel Macron on the other hand slipped two percentage points to 23% as did that for ex-Prime Minister Francois Fillon, to 18%.
Far-right candidate Marine Le Pen was seen at 27%, down from 28%.
Looking out to the second round of voting on 7 May, Macron is seen 20 points ahead of his most likely rival, Le Pen, at 40%.
For analysts at Barclays Research, Macron espouses a more Federalist approach to Europe, whereas Fillon favours a more intergovernmental approach.
Le Pen on the other hand has backed an exit from the euro.
Both Fillon and Macron support consolidating the public finances and reforming labour markets, but with Fillon being more aggressive on both fronts.
The ex-Prime Minister espouses cutting public spending by €100bn from 56% at present to 49% of gross domestic product by 2020.
Macron on the other hand is targetting a reduction to 52%.
To achive his aims, Fillon supports taking the axe to the public sector, shrinking its payrolls by 500,000, versus 50,000 for Macron together with potentially another 70,000 headcount reduction at local authorities.
"It is clear that the French political landscape is undergoing structural change, which highlights increased uncertainty and thus the importance of the 11-18 June Parliamentary elections. Traditional parties (Republicans and Socialists) are reportedly in such disarray that all scenarios could still be possible: absolute majority, grand coalition, ad hoc agreements, 'cohabitation'."