Spanish supreme court lifts arrest warrant for Carles Puigdemont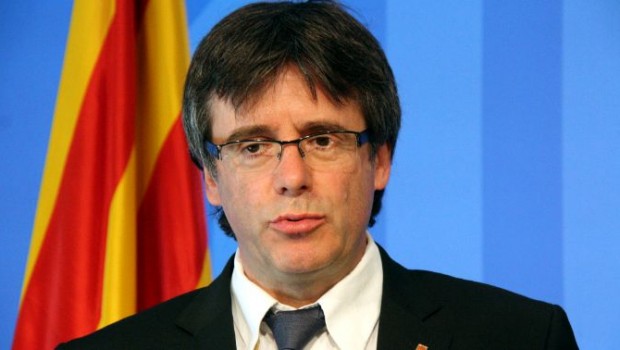 Former leader of the Catalan government Carles Puigdemont has had the European arrest warrant that was placed on him lifted by the Spanish supreme court.
Judge Pablo Llarena withdrew the warrant for the arrest of Puigdemont and four other former members of the local government, after they fled to Brussels following weeks of turmoil in the north-eastern region.
As head of the government of Catalonia, Puigdemont issued a unilateral declaration of independence from Spain after a botched election which nevertheless saw a large minority of Catalans vote in favour of his party and the far-left ERC.
The judge added that Puigdemont and others will still face charges of sedition and rebellion if and when they return to Spain. If convicted of rebellion, Puigdemont could face a jail term of up to 30 years.
The lifting of the warrant came just weeks before the new regional elections which were due to take place, on 21 December.
Only one of the 13 leaders removed by the Madrid government after the unconstitutional declaration of independence was issued has said he will not stand in the new elections.
Six of the former Catalan ministers who were arrested last month were granted bail on Monday, but not ex-vice president Oriol Junqueras who will now likely have to run from prison.