Pound jumps on news Spain and Holland to push for 'soft' Brexit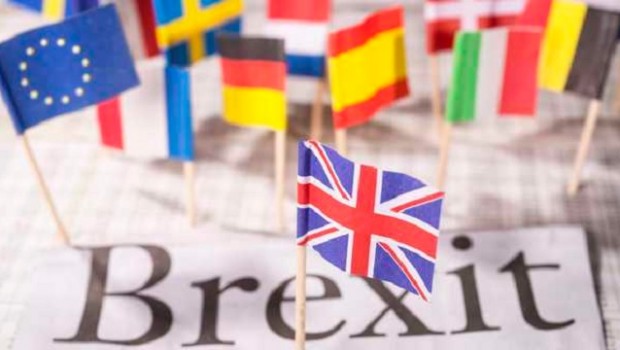 Sterling rose to its best level since the Brexit vote on Friday on news that Spain and Holland's finance ministers have reached an agreement that would see the two work together to lock down a Brexit deal that would keep the UK as close to the EU as possible.
Spanish economy minister Luis de Guindos and his Dutch equivalent Wopke Hoekstra met throughout the week to discuss their Brexit positions as both nations became concerned about the potential impact from higher tariffs and the implications of any agreement for the EU budget, Bloomberg reported.
Sterling surged on the back of the report, jumping 1% to $1.3674.
Neil Wilson, senior market analyst at ETX Capital, said: "Although the comments came from just two ministers who don't necessarily speak for the Barnier team as such, there is a sense that the direction of travel for the UK with regards Brexit is a lot more positive than it was prior to December. We also have positive language around financial services and the prospect of Britain paying for market access."
He added that having breached the 50% retracement from the move from $1.50 before the Brexit referendum to the low of below $1.20 in January 2017, the next take-out for long-term bulls is the 61.8% retracement around $1.38585, which if breached would clear the way back to $1.40.
"However we've been here twice before in recent months and GBP remains uniquely sensitive to the Brexit process. Moreover there is little evidence that the Bank of England is ready to turn any more hawkish as inflation is expected to cool over the coming months."
The remaining EU member states continued to stand united against Britain, with French president Emmanuel Macron warning countries to remain disciplined in order to protect all of their interests.
However, while the two finance heads reiterated the importance of British ties for both countries, and agreed to look out for each other's shared interests they also offered their full support to Michel Barnier with negotiations, a Spanish economy ministry official said.
Britain has called for a trade deal with the EU that would allow it to trade goods as it had done since joining the EU and also have access to the single market for services, but Barnier has made it clear that Westminster's plans to impose restrictions on immigration from Europe and exclude itself from the authority of the European Court of Justice meant it could, at best, secure a trade deal modelled on the one the EU developed with Canada.