South Africa under pressure after S&P cuts to 'junk', ANC congress in focus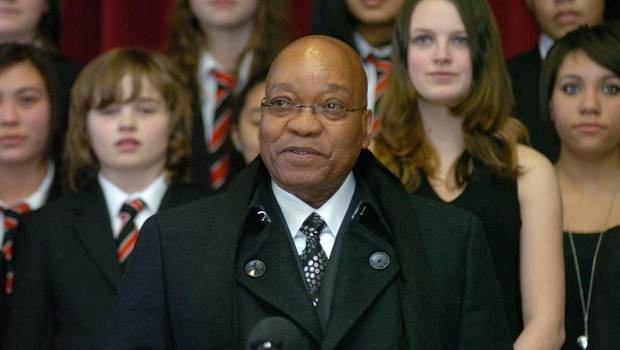 Standard&Poor's has become the second major agency to cut its rating on South Africa's long-term sovereign debt to 'junk' with the third, Moody's, placing its own ratings under review for a possible downgrade.
After the market close in London on 24 November, S&P lowered the country's long-term local currency debt rating by one notch to BB+ and that on its foreign currency-denominated debt also by one notch to BB, because of the impact weaker-than-expected economic growth was having on the public accounts
The day before, Fitch Ratings kept the local and foreign currency ratings at BB+, having already lowered them to junk in April.
Fitch issued a stark warning on Thursday, saying: "Government and the country collectively cannot afford to become complacent about these rising risk exposures."
On the other hand, both of S&P's ratings carried a 'stable' outlook, meaning that further downgrades were unlikely in the short-term.
Yet loss of investment grade status meant officials in Pretoria would be under increased pressure to put the government's financial books in order, as many investment funds are prohibited by mandate from holding debt rated as 'junk' by more than two of the top agencies - as it is deemed to be simply too risky.
"The downgrade reflects our opinion of further deterioration of South Africa's economic outlook and its public finances. In our view, economic decisions in recent years have largely focused on the distribution--rather than the growth of--national income. As a consequence, South Africa's economy has stagnated and external competitiveness has eroded," S&P said.
Furthermore, S&P now judged that "off-setting" measures by Pretoria to stabilise the public finances would fall short of what was needed.
In terms of the risks looming over the economy, analysts at S&P highlighted the possibility that the central bank's independence might come under threat.
On a more positive note, the analysts believed the upcoming party congress of the African National Congress, then in power, scheduled for December 2017, might lead to lessened political instability, allowing policymakers to focus on "designing and implementing measures to improve economic growth and stabilize public finances."
Hence, the 'stable' outlook issued by S&P.
Moody's on the other hand stuck kept its long-term ratings at investment grade level, Baa3, but placed them under review for a possible downgrade.
Analysts said a downgrade by Moody's might trigger significant outflows from the country's debt, placing the economy under further strain.