Several ECB rate-setters push to de-link forward guidance from QE, minutes show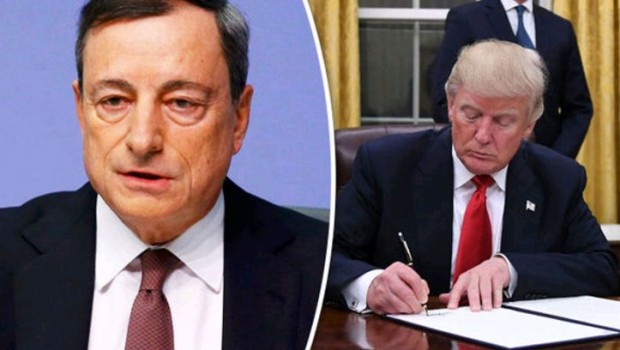 European Central Bank rate-setters believe their so-called 'forward guidance' has helped to anchor interest rate expectations within the bloc, the minutes of their last deliberations reveal, but several also pushed for more flexibility to allow for a quicker end to their asset purchases.
According to the minutes of the 25-26 Governing Council meeting, the ECB's forward guidance had anchored euro area short-term interest rates "very well", even as market expectations for rates in the US and UK had shifted higher since the Governing Council's policy meeting on 6-7 September.
To back up that argument, the minutes noted how financial markets had continued to price-in a first 10 basis point hike in the interest rate on the ECB's deposit facility for the start of the second quarter of 2019 .
As regards the external environment, according to the minutes "the global recovery continued to show signs of synchronisation. A similar broadening of momentum was seen in global trade; having slowed in the second quarter of 2017, it had rebounded according to the latest monthly data. Leading indicators continued to signal positive near-term prospects.
"Global producer price inflation excluding food and energy had picked up recently, which could signal some inflationary pressures in the pipeline."
Against that backdrop, "several" of the ECB's policymakers had shown an inclination for "delinking" the central bank's forward guidance from a sustained pick-up in 'core' consumer price inflation.
For Jennifer McKeown at Capital Economics, that was in-line with recent "hints" from council members that their guidance might be softened around mid-2018 so that asset purchases could be stopped even if core inflation was still falling short of the ECB's target.
However, given Frankfurt's continued insistence that interest rates would not rise until "well after" the end of quantitative easing, McKeown continued to pencil-in that a first rate hike would not arrive until September 2019, with rates at just 0.5% by the end of that year.
"But if this morning's strong PMIs are anything to go by, the risks are skewed towards an earlier hike."