Scottish independence fervor at it highest level alongside strong euroscepticism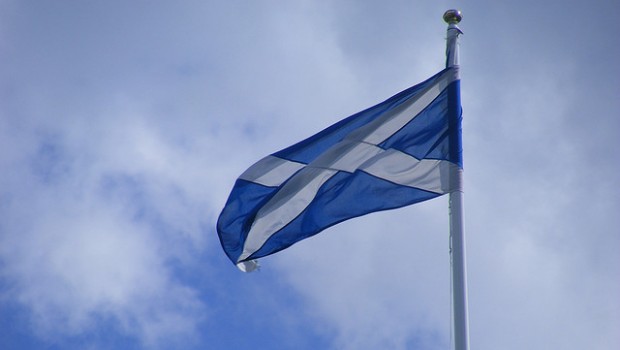 Support for Scottish independence is at its highest level ever recorded according to a survey, but it also revealed that the majority of Scots hold eurosceptic views.
This poses a problem for First Minister of Scotland Nicola Sturgeon as she sets a deadline for a new independence referendum for spring 2019.
According to Scottish Social Attitudes, two thirds of voters were critical of the European Union, 25% wanted to leave the bloc and 42% wanted to reduce its power.
The survey, which was carried out at the end of last year, also revealed that 46% of Scottish voters wanted independence from the UK - the highest level of support for independence since the survey began in 1999.
Of the 46% who wanted want independence, 21% also want to leave the EU and 41% want the bloc's power to be reigned in.
In September 2014, Scotland voted against independence by 55.3% to 44.7% and at the time, according to Scottish Social Attitudes, 17% of Scots wanted to leave the EU while 36% thought it was too powerful.
On Monday, Sturgeon tabled a second independence referendum because Westminster is seeking a 'hard' Brexit - leaving the European single market and customs union - which was why a second plebiscite was needed for Scotland.
But the eurosceptic findings pose a problem on her pro-EU views and how the Scottish National Party will frame the independence campaign.
Angus Robertson, the Scottish Nationalist Party's leader in Westminster, told the Guardian on Tuesday that "there may only be days, may only be weeks" for the government to reach a "compromise agreement" for Scotland to be a member of the European single market and to avoid a second independence referendum.
He said: "If that road runs out and if we have to have that referendum, we will be turning our attention to making sure that we are making the case publicly, intellectually and in every other way so people understand the choice of a hard Tory Brexit Britain or a Scotland able to maintain its relations with the rest of Europe."