Saudi purge deepens as central bank expands scope of corruption crackdown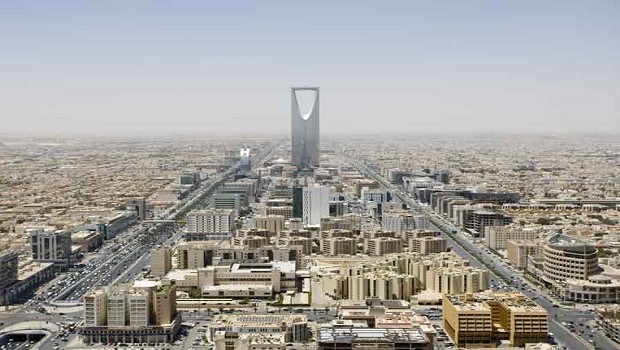 The Saudi Arabian government's crackdown on corruption was set to expand its reach beyond the princes and billionaires that are already facing charges as the kingdom's central bank called on other banks to freeze the accounts of dozens of individuals.
The Saudi Arabian Monetary Authority distributed a list of hundreds of names to lenders on Tuesday, requesting any accounts linked to the individuals be frozen, on top of the accounts of 11 Saudi princes charged over the weekend.
One of the big names charged over the weekend was Prince Alwaleed bin Talal, one of the richest men in the world, as well as four ministers and several former politicians and influential businessmen with connections to the huge companies in the region like oil giant Saudi Aramco.
Prince Alwaleed is estimated to be the 50th richest person in the world with his investment firm Kingdom Holding Co owning stakes in Citigroup, Twitter and JD.com.
The kingdom's attorney general said on Monday that the previous round of arrests were just "phase one" of the anti-corruption scheme that not only shook up the status-quo but also rattled several investors in the region.
King Salman set up a new anti-corruption commission over the weekend, headed by his son and heir, Prince Mohammed bin Salman.
Prince Mohammed has led reform efforts in the kingdom in recent years, including the recent launch of a new $500bn special economic zone on the border with Egypt and Jordan and a pledge to return the kingdom to "moderate Islam".
Meanwhile, Saudi tensions with Iran escalated over the weekend as Houthi rebels, reportedly backed by Iran, launched a missile at the international airport in Riyadh, while Lebanon's prime minister Saad al-Hariri resigned in an announcement from Saudi Arabia, blaming Iran's "meddling" in his and other country's affairs.
Hezbollah, the Shi'ite group based in Lebanon said that Saudi Arabia forced al-Hariri to resign but called for no further escalation in tension.
Oil prices kept creeping higher on Tuesday as a result of heightened tension in the region, with Saudi ministers also expected to extend cuts of 1.8m barrels of oil per day through next year in an effort to reduce inventories and raise prices.
Analysts at broker SP Angel said: "Traders are concerned over oil supply as the anti-corruption purge incarcerates more of Saudi Arabia's leading businessmen."
US President Donald Trump praised Saudi Arabian forces for the corruption crackdown, saying he had "great confidence" in the nation's leaders and said "they know exactly what they are doing."