Republicans advance tax cut packages through House and Senate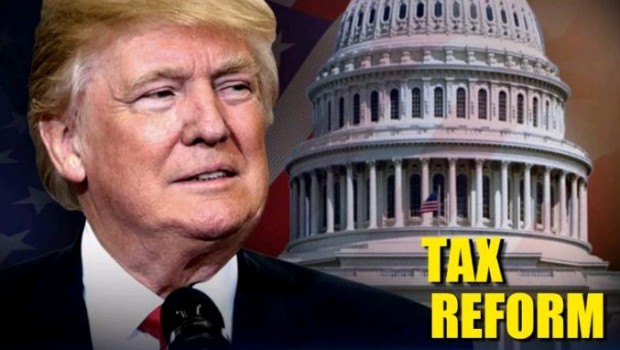 Oxford Economics senior analyst Nancy Vanden Houten said on Friday that as a result of US local elections on Tuesday the Republican party were beginning to feel a sense of urgency in passing its tax cut package after Democrats picked up a slew of new seats, showing the President's agenda may not be working.
The Republican party effort to pass its tax reforms gained some ground in both the House and the Senate on Thursday as the House Ways and Means Committee passed the President's Tax Cuts and Jobs Act (TCJA) bill which included an improved treatment for pass-through income of small businesses, increased taxes on repatriated overseas profits, a modification to excise payments to foreign subsidiaries, and a delay of no less than seven years on the repeal of the estate tax.
Simultaneously, the Senate released its own tax reform bill that would see the current seven tax brackets remain, as well as delaying any reductions in corporate income tax rates until 2019 and a repeal of all state and local tax deductions.
The Senate proposal would see estate taxes raised and would also allow multi-national corporations to have their pass-through incomes treated differently.
Vanden Houten said that, assuming both chambers passed those two pieces of legislation which were set for review and voting between 17 and 24 November, the differences between the two bills would need to be resolved.
She noted that Republicans from the likes of New York, New Jersey and California were unlikely to vote for a bill that brought about a complete repeal of deductions on state and local taxes, and that while not a deal-breaker, several other representatives would be opposed to any delays to corporate tax cuts.
The House and the Senate announced that they would only agree to comply with the President's budget resolution in the event that it increased the deficit by no more than $1.5trn over the next decade, which the Senate Finance Committee plan was unlikely to do.