Reports say China may slow US Treasury purchases, trade tensions cited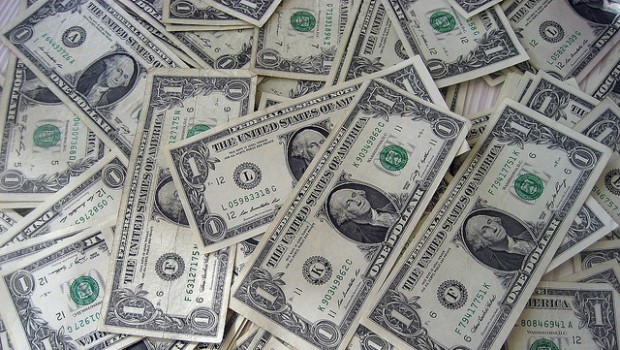 Longer-term US Treasury yields jumped to near their 2017-highs following a report that Beijing might be looking to slow or stop its purchases of American government debt.
According to Reuters, which referenced a sourced report from Bloomberg News, Chinese officials charged with reviewing the country's foreign exchange holdings recommended slowing or halting those purchases.
The sources cited by Bloomberg said the relative attractiveness of the US Treasury market had declined.
They reportedly also referenced trade tensions with Washington as a reason to lower the pace of debt purchases.
In reaction, as of 1256 GMT the yield on the benchmark 10-year US Treasury note was moving higher by four basis points to 2.59%. Further out along the interest rate curve, yields on the 30-year Treasury bond was up by four basis points to 2.94%.
The 2017 highs for the yield on each of those issues were 2.63% and 3.21%, respectively.
Yet as economists at Capital Economics pointed out, China had in fact not been buying US debt for the better part of the last few years. Furthermore, due to its crawling -peg versus the Greenback, they in fact had little choice when it came to the composition of their FX reserves.
However, Tuesday's losses came on the back of further selling the day before, after the Bank of Japan trimmed the size of its longer-term bond purchases.
Ten-year German government debt, the benchmark for the euro area, was also on the backfoot, pushing yields higher by seven basis points to 0.54%, versus a 2017 high of 0.60%, as Berlin prepared to sell a new benchmark 10-year issue.
UK Gilts on the other hand were largely unperturbed, with the yield on the benchmark 10-year issue just one basis point higher to 1.29%, which was still well below its respective 2017 high of 1.52%.
Similarly-dated Spanish and Italian sovereign debt was also trading little changed, albeit after losses on Monday on the heels of reports that Italy and Portugal were also preparing to issue new benchmark issues maturing in 10 and 20-years' time, respectively.