PBoC shifts towards net purchases of FX reserves in October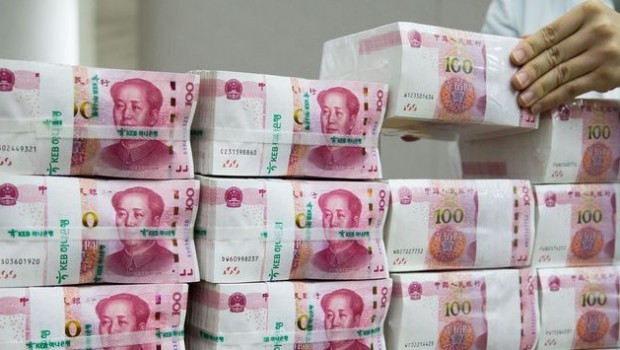 China's central bank appears to have reverted back to net foreign exchange purchases last month, but that does not mean it is seeking to weaken its currency artificially, analysts said following the release of the latest foreign exchange reserve data by the country´s monetary authority.
According to the People´s Bank of China, the value of its FX reserves edged higher by $1bn in October to reach $3.109trn.
Given that changes in the value of the PBoC's different reserve assets likely cut the value of those reserves by $9bn, that implied that the central bank had bought roughly $10bn worth of reserves (and sold yuan in exchange, thus lowering the value of the currency), said Julian Evans-Pritchard at Capital Economics.
If correct, it would mark the first month of net FX purchases in almost two years, he said.
It would also imply that net capital inflows held more or less steady in October at approximately $5bn.
However, Evans-Pritchard went on to explain that: "if sizeable FX purchases are confirmed this will result in speculation that the PBOC is returning to its long-held policy of resisting renminbi appreciation.
"While we suspect that the PBOC is keen to intervene in both directions to create uncertainty over the short-run trajectory of the currency, we don't think it is attempting to resist appreciation over the medium term and don't anticipate a return to large scale FX accumulation."