OECD revises 2017 French GDP forecast higher, welcomes job market reforms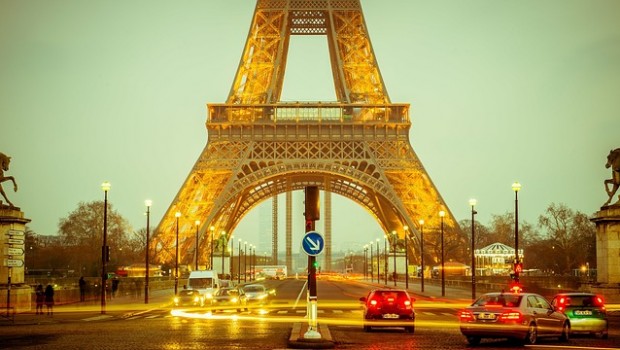 France's economy is set to grow faster this year but it is "crucial" that authorities modernise the job market and embark on a long-term strategy to reduce public spending in order to secure the sustainability of the current levels of social protection in the long-run, the body in charge of coordinating policies between advanced economies said.
The French economy was expanding, although gradually, while productivity and the standard of living in the country remained generally high thanks to an effective social protection system and the minimum wage, the Organisation for Economic Co-operation and Development said in its latest survey of the French economy.
Presented in Paris by the organisation's secretary general, Angel Gurría, and French minister of economy and finance Bruno Le Maire, the OECD's report predicted the euro area's second-largest economy would expand by 1.7% in 2017, marking an upward revision from the 1.3% forecast in June and the quickest pace in six years.
In particular, the OECD highlighted the role of France's generous social protection system, which awarded benefits to parents or guardians of "legitimate, illegitimate, adopted, or foster children" and the minimum wage, in keeping poverty lower than in most other OECD member states.
That said, the survey also highlighted how poverty in France remained highly concentrated in certain neighbourhoods where residents suffered from multiple disadvantages, including discrimination in the job market, identifying priority areas for future remedial action by authorities.
They included reforms to make taxes more favourable to job creation and high productivity, a more inclusive labour market as well as the need to improve lives in poor and marginalised neighbourhoods.
Against that backdrop, the OECD "welcome" the Macron government's labour market reform plans.
However, Mr Gurria emphasised that the right balance needed to be found between an inclusive labour market guaranteeing strong protection for workers and the need for greater flexibility.
"The right balance needs to be found between an inclusive labour market guaranteeing strong worker protection and representation, and one which is flexible enough to allow businesses to innovate and compete", said Gurria.
The OECD also called attention to the fact that, at 56.4% of GDP in 2016, France's public spending was the highest of any Organisation for Economic Co-operation and Development member country, entailing a tax burden with heavy economic and social costs.
As a result, a long-term strategy was needed to reduce public expenditure, ensure debt sustainability and make room for further tax cuts as well as a simpler tax system, the survey said, while safeguarding a high level of social protection.
Efforts to reduce labour tax rates on low wages and on capital income were also considered important.
The survey further argued for a gradual increase in the minimum retirement age in line with trends in life expectancy and for better control of rising healthcare spending.