North Korea threatens to 'sink' Japan, reduce US to 'ashes and darkness'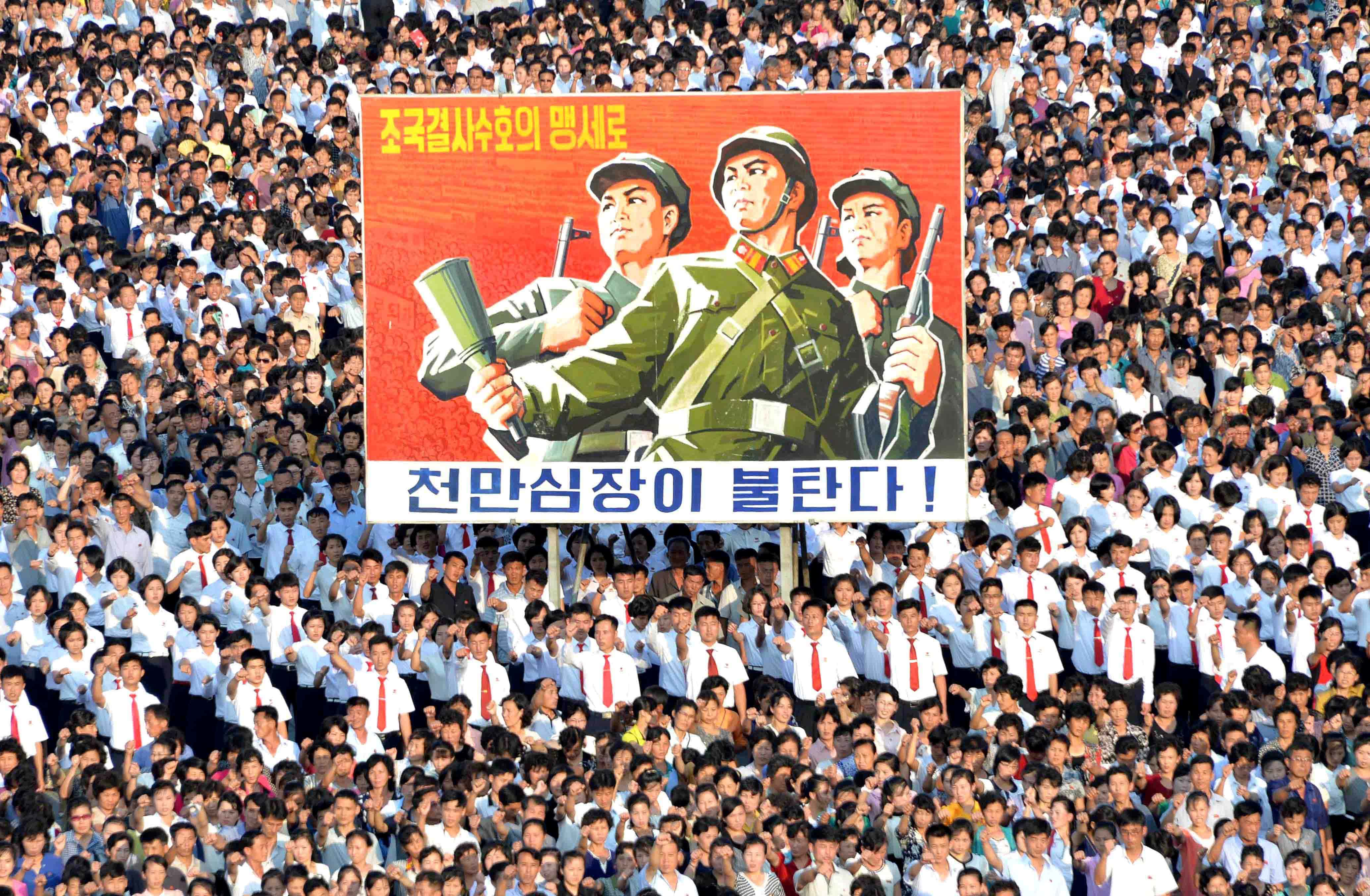 North Korean state-run news agency KCNA published a statement from Kim Jong-un's Workers Party on Thursday in which it threatened to use nuclear weapons to "sink" Japan and reduce the United States to "ashes and darkness" after the two countries spearheaded a new UN Security Council resolution on sanctions on Monday.
The Korea Asia-Pacific Peace Committee, a North Korean group that manages the nation's international relations and propaganda, called for disbandment of the UN Security Council, calling it "a tool of evil" consisting of "money-bribed" countries operating on the wishes of the United States.
"The four islands of the archipelago should be sunken into the sea by the nuclear bomb of Juche. Japan is no longer needed to exist near us," the committee said.
Juche is Pyongyang's political ideology, a combination of Marxism and an nationalism championed by state founder Kim Il Sung, the late grandfather of current chairman, Kim Jong-un.
Tensions in the region had risen exponentially of late as a result of the hermit kingdom's sixth and largest nuclear test on 3 September.
In reaction, all 15 members of the UN Security Council voted for US-drafted resolutions that came with a new round of sanctions against the North on Monday, banning its textile exports that are second only to those of coal and minerals in volume, as well as putting a cap on fuel supplies flowing in to the nation.
Yet Pyongyang reacted to the latest action by the Security Council, that had the backing of its veto wielding allies China and Russia, by doubling down on threats to destroy the United States, Japan and South Korea.
Japanese Chief Cabinet Secretary Yoshihide Suga referred to the statement as being "extremely provocative".
"If North Korea stays the course that it is on, it will increasingly become isolated from the world," Suga said on Thursday.
"Through implementing the new United Nations Security Council resolution and related agreements, the international community as a whole needs to maximize pressure on North Korea so that it will change its policy."
It is also worth noting that on Thursday the KCNA referred to the missile launched over Japanese airspace on 28 August as an intercontinental ballistic missile (ICBM), as opposed to an intermediate range ballistic missile (IRBM) previously.
The remarks about Japan came between further threats aimed at South Korea and the US.
"Now is the time to annihilate the US imperialist aggressors," said the KCNA statement. "Let's vent our spite with mobilization of all retaliation means which have been prepared till now."
The statement also said the South Korean "puppet forces are traitors and dogs of the US as they call for harsher 'sanctions' on the fellow countrymen, adding that the "group of pro-American traitors should be severely punished and wiped out with fire attack so that they could no longer survive."
However, South Korea's Unification Ministry was said to still be considering providing $8 million worth of humanitarian aid to its Northern neighbour via organisations organizations such as UNICEF, according to Yonhap News, marking the first time in two years that Seoul had provided such assistance to Pyongyang.
When incumbent South Korean President Moon Jae-in took his position in May he pledged a movement towards increased engagement with North Korea, but he had become more reticent to do so after the advanced nuclear testing, seeking stronger warheads on the South's ballistic missiles, stepping up military drills, and embracing the THAAD missile defence system he had previously aired on the side of caution with.