North Korea says war is unavoidable after US military drills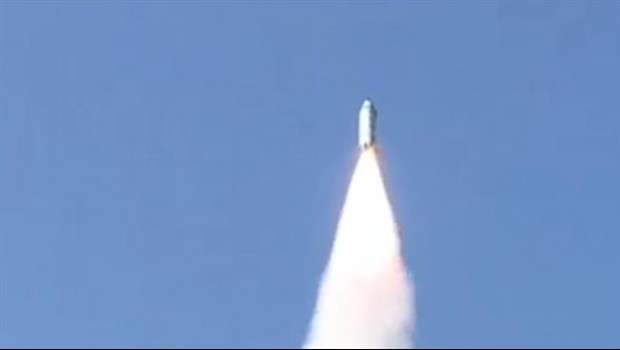 North Korea said war with the US is "an established fact", blaming the South Korean and US military exercises that are set to run until Friday.
The US and South Korea have teamed up this week for their annual military exercises to test their preparedness in case of an attack by the North, with a US B-1B bomber having joined on Wednesday the 'Vigilant Ace' drills that were underway,
Despite the annual nature of the military exercises, this time around they drew a shrill response from Pyongyang, who claimed they were a provocation and threatened war.
Speaking on the country's state television KCNA, a North Korean spokesman said the US was pushing the Korean peninsula to the brink of war.
"[It's no longer a question of] if war breaks out, but a matter of when. These confrontational war-mongering remarks cannot be interpreted in any other way but as a warning to us to be prepared for a war on the Korean peninsula.
"We do not wish for a war but shall not hide from it. And should the US miscalculate our patience and light the fuse for a nuclear war, we will surely make the US dearly pay the consequences with our mighty nuclear force which we have consistently strengthened," the spokesman for North Korea said.
Indeed, HR McMaster, the White House's national security adviser had recently cautioned that the possibility of war with North Korea was "increasing every day".
McMaster's remarks even saw Republican Senator Lindsey Graham say it was necessary to move all the United States military dependents out of the peninsula for fear of war breaking out.
The increased apprehension was also evident in neighbouring countries, with a newspaper in northeast China, the Jilin daily, publishing a series of instructions to teach local residents how to cope in case of a nuclear attack.