North Korea agrees to talks after the South and US postpone military drills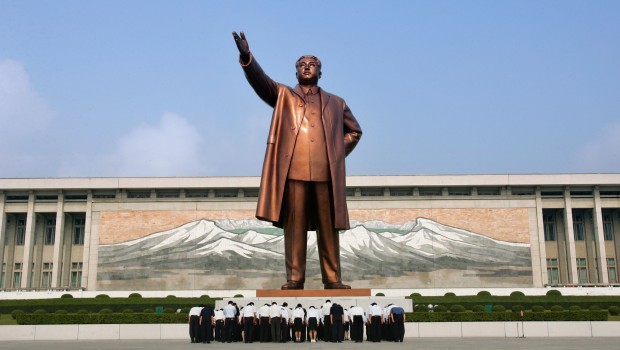 North Korea has agreed to hold the first official talks in more than two years with its neighbour to the South after Seoul and Washington postponed their annual large-scale military exercises until after the 2018 Winter Olympics.
According to South Korea, Pyongyang gave its consent to arranging talks for Tuesday, 9 December in the border village of Panmunjom where officials from both sides were expected to discuss, among other inter-Korean relations, February's Winter Olympics to be held in Pyongchang.
Kim Jong-un opened the door for talks during his New Year's Day address where he called for a de-escalation of tensions between the two and touched on the North's desire to participate in the games.
However, the Northern leader remained defiant on the topic of his nation's nuclear programme, saying it would mass produce missiles for operational deployment and warned that he was as prepared as ever to launch a strike if he felt threatened.
Donald Trump and his South Korean counterpart Moon Jae-in announced on Thursday that their joint annual military drills would now take place after the Olympics.
Kim has claimed the drills are part of preparations to invade the North, therefore justifying his weapons programme, which is being conducted in defiance of UN Security Council resolutions.
Trump had referred to the proposed inter-Korean talks as a "good thing", offering to send a high-level delegation, including members of his own family, to the Olympics, but in a later tweet Trump hurled new insults at the North Korean leader even while taking credit for any dialogue that might take place.
"Does anybody really believe that talks and dialogue would be going on between North and South Korea right now if I wasn't firm, strong and willing to commit our total 'might' against the North," Trump tweeted.
South Korea and the United States are technically still at war with North Korea after the 1950-53 Korean conflict ended with a truce, not a peace treaty.