New poll predicts Merkel to win German election on Sunday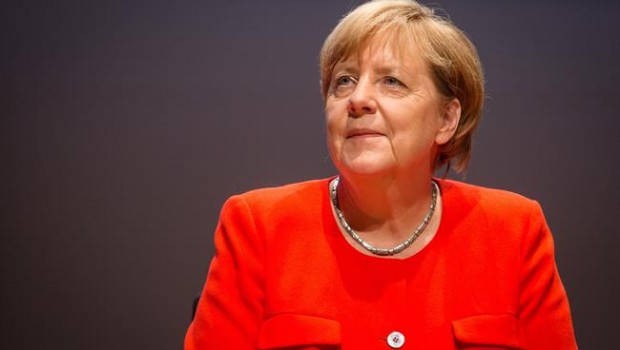 A poll released on Tuesday predicted that Chancellor Angela Merkel would secure her fourth election victory when it came time for the German people to cast their votes on Sunday.
Despite a recent drop in support for Merkel's Christian Democratic Union (CDU) party as voters moved to the rival Social Democratic Party (SDP), a weekly survey conducted by Forsa for RTL Television and Stern magazine suggested that Merkel's "Union" with the Christian Social Union in Bavaria (CSU) still held a solid lead even though it slipped one point to 36%, as the SDP remained at 23% support.
SDP leader Martin Schulz had built his campaign on a promise to fight inequality across the nation, but the poll suggested that Merkel's message of economic growth through investment in digital technologies was resonating much louder than one of harmony.
The poll revealed that if a vote between the two candidates was to occur on Tuesday, 48% would back Merkel, with 22% voting for Schulz and 30% opting to not support either.
POTENTIAL COALITIONS
As a coalition government has been the norm in Germany for some time, and because Merkel's CDU took such a commanding lead in the poll, the national attention seemed to turn towards who she intended to govern with as opposed to whether she would actually remain in power.
The poll from Forsa predicted the strongest support was for the far-left party Die Linke, which held 10% and would make it the third-strongest political force in the Bundestag.
The business-savvy Free Democrats (FDP) and the anti-immigration Alternative for Germany (AfD) both collected 9% of the voting public's support, and the environmentally conscious Greens Party came in at 8%, meaning that only a grand coalition between the CDU and rival SPD could command a stable majority, unless Merkel was willing to try out the previously untested "Jamaica" alliance that would see the FDP and the Greens join with the CDU.
The AfD, which had previously called for the Chancellor to be "severely punished" for her role in allowing refugees and migrants into Germany, was seen as quite unlikely to reach any form of coalition agreement with the CDU as Germany's Minister for Foreign Affairs Sigmar Gabriel was quoted earlier in September as having said, "We will have real Nazis in the German Reichstag for the first time since the end of World War Two," when speaking about the consequences of an AfD victory.