Nationalist Catalan leader to take his arguments to Madrid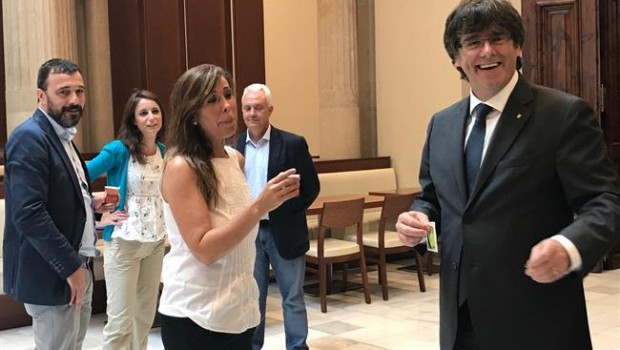 Catalan president Carles Puigdemont may travel to Madrid to argue against the central government's stated intent to implement article 155 of the Spanish constitution, which it was expected would see the region's autonomy partially 'intervened' until fresh elections were held.
According to local daily La Vanguardia, Puigdemont was planning to speak the Spanish Senate's committee which had been created to study the central government's proposals to trigger article 155.
Another option being evaluated would be for the Catalan leader to address the Senate directly.
However, the exact timing was still 'up in the air' with Puigdemont alleging conflicts in timing due to Monday's decision by regional leaders to hold their own plenary session of the regional parliament next Thursday.
Hence, the two options now under discussion were on Thursday at 1600 BST or on Friday morning.