Momentum in euro area construction increasing, economists say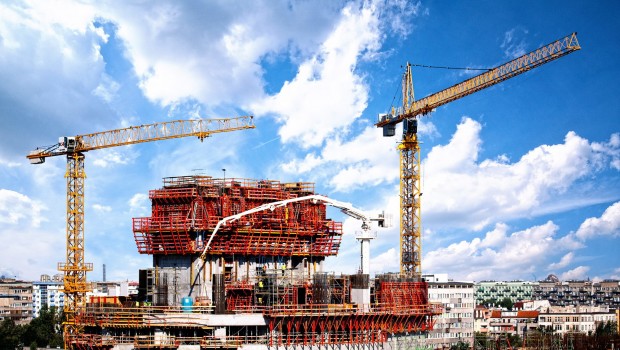 Construction output in the euro area edged higher in April despite weakness in civil engineering.
Total production increased by 0.3% month-on-month, according to Eurostat, and was ahead by 3.2% year-on-year.
In comparison to the previous month, building activity was 0.7% stronger, following a drop of 1.8% in March, while in civil engineering it was down by 1.5%, giving back almost all of March's 1.6% gain.
Output in Germany declined by 0.1% on the month and by 0.6% in the Netherlands, but among the largest economies within the single currency bloc it was weakest in Italy, where it shrank by 4.1%.
In Spain it grew by 0.6% and in France by 3.5% albeit after a decrease of 5.3% in March.
British construction output declined by 1.7%.
Year-on-year, construction output expanded by 3.2% in April, down from a 3.8% rate of advance for March.
"A relatively slow start to the second quarter for EZ construction. [...] Across sectors, commercial and residential construction pushed the headline higher, offsetting weakness in civil engineering where production fell slightly following strong gains at the end of Q1. Survey data suggest that underlying momentum in EZ construction production and investment is increasing. But base effects are challenging for the quarter-on-quarter rate in Q2, following a jump in Q1," said Claus Vistesen, chief Eurozone economist at Pantheon Macroeconomics.