Reports say Michael Flynn will testify against President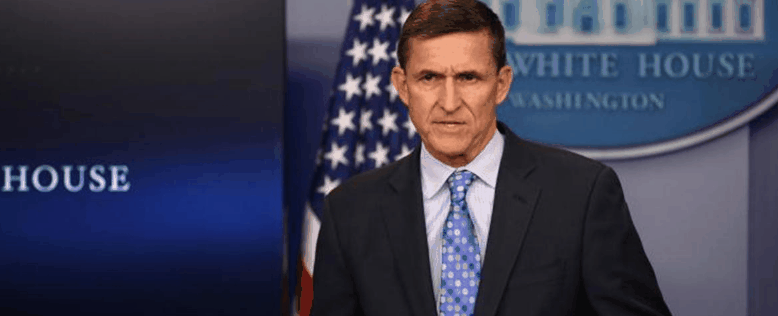 Former US national security adviser Michael Flynn has been charged with making false statements to the FBI in special counsel Robert Mueller's probe into Russian meddling in last year's presidential election, with Wall Street markets falling sharply as reports suggest he will testify against Donald Trump.
Flynn, who was forced into resigning from his post in the administration after less than a month, appeared in court on Friday to answer the charges against him, pleading guilty to the charges and promising "full cooperation" with Mueller's team as the investigation moves forward.
"I recognise that the actions I acknowledged in court today were wrong...and I am working to set things right. My guilty plea and agreement to cooperate with the Special Counsel's office reflect a decision I made in the best interests of my family and of our country," a statement from Flynn read.
His comments suggest he may share information on the US President, who has repeatedly denied that he had no inappropriate contact with Russia during the 2016 campaign.
Mueller took over the investigation into Russian interference in the election in May, with Trump's former campaign manager Paul Manafort among those to be arrested so far.
According to the FBI, Flynn made "materially false, fictitious and fraudulent statements" to FBI agents just four days after Trump took office in January this year.
US stocks fell acutely on Friday in reaction to the news, with the Dow Jones slipping around 0.7%, the S&P 500 down over !5, as was the Nasdaq.
The statements relate to meetings that Flynn held with the Russian ambassador Sergey Kislyak. His departure from his position in the White House was also related to the meetings, after Flynn was reported to have misled vice president Mike Pence by saying he had not discussed sanctions with Russia's ambassador before joining the administration.