Merkel calls SDP to negotiating table for 'Grand Coalition'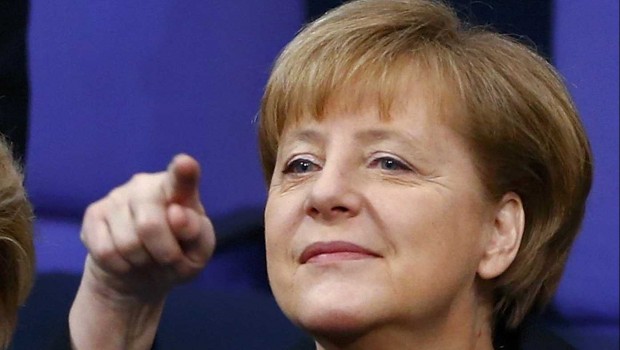 German Chancellor Angela Merkel welcomed the Social Democratic Party (SDP) back to the negotiating table on Monday as she looked to them for help in securing a stable government.
Speaking in Berlin, Merkel called on the somewhat reluctant SDP to renew their alliance with her Christian Democratic Union (CDU) party as part of an effort to form a majority within the Bundestag that would be able to tackle challenges facing Europe's biggest economy.
She highlighted the likes of Brexit, European integration proposals from French President Emmanuel Macron, and strained relations with both Russia and the US.
"People expect their problems to be solved, and we believe that the best way to achieve that is by forming a stable government," Merkel said.
"That's why we are ready to begin talks with the SPD. We, of course, know that such talks require compromise," she added.
Merkel had previously made it clear that any coalition partner would have to support a balanced budget and pro-business policies, whereas the SDP had demanded higher pensions and income tax cuts for low-earners be on the government's agenda to get them on board.
Merkel and SDP leader Martin Schulz had been scheduled to meet with German President Frank-Walter Steinmeier on Thursday.
"We are entering into talks, and we don't know where they'll lead," Schulz told reporters in Berlin.
"No option is off the table," he added.
As the likelihood of another grand coalition increased, some CDU leaders had warned the SPD of asking for too much, but Merkel said she was ready to listen.
"An offer for talks is on the table, and we mean it seriously," she said.