Meat tax could be necessary to reduce climate change and health issues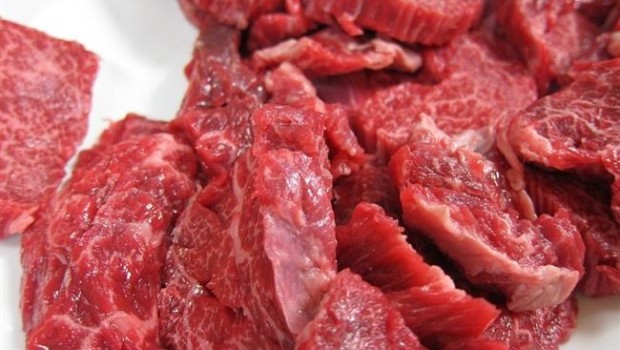 A tax on meat is being considered to reduce the negative impact that its consumption has on climate change, water pollution, deforestation and diseases like obesity, cancer or diabetes.
The increase in meat consumption is causing a negative impact on the climate and it's also posing some important health risks.
That is why some countries are considering implementing a 'sin tax' similar to the ones applied on tobacco and sugar.
According to a private report for investors managing over $4trn, it is becoming "increasingly probable" that a levy will be placed on meat.
A study carried out by Farm Animal Investment Risk and Return (Fairr) found that meat consumption had risen by over 500% between 1992 and 2016 and showed no signs of stopping.
That was found to be impacting the climate predominantly in two ways, through the greenhouse gas emissions produced by the animals themselves and via increased soil degradation and deforestation.
It was also heightening the risks for human health, with various studies reporting an increased rate of obesity associated with meat consumption as well as type 2 diabetes and different types of cancer. It was also contributing to resistance against antibiotics.
In countries like Denmark, Sweden and Germany the issue was already being looked into.
In Denmark in 2016, the national Council of Ethics released a report recommending a tax on red meat so that the responsibility for fighting climate change didn't fall only on consumers. The Swedish government was also considering a similar idea to try and reduce the annual carbon footprint of their citizens (20% of it was linked to beef and dairy consumption).
Founder of Fairr, Jeremy Coller, argued that behavioural or sin taxes were increasingly common and we should acknowledge the damage that the meat industry causes to our health and to the environment. "Far-sighted investors should plan ahead for this day," he said.
"If policymakers are to cover the true cost of human epidemics like obesity, diabetes and cancer, and livestock epidemics like avian flu, while also tackling the twin challenges of climate change and antibiotic resistance, then a shift from subsidisation to taxation of the meat industry looks inevitable."
Senior Researcher on Environmental Sustainability and Public Health at the University of Oxford, Marco Springmann also weighed in on the debate, saying: "Current levels of meat consumption are not healthy or sustainable.
"The costs associated with each of those impacts could approach the trillions in the future."