Lebanon prime minister Hariri retracts resignation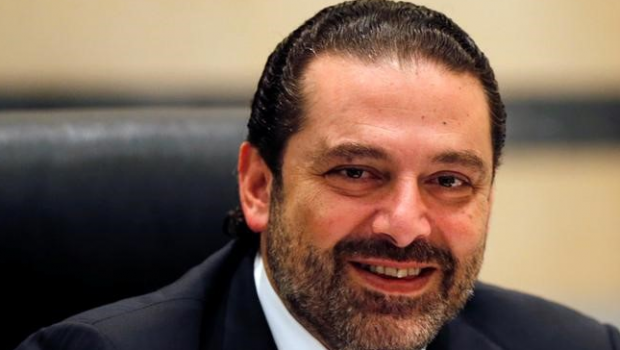 Saad al-Hariri has revoked his resignation as Lebanon's prime minister, according to a local news report on Wednesday.
Hariri had announced his resignation in a televised address after fleeing to Saudi Arabia three weeks ago, claiming he feared for his life amid increasing pressure from Iran.
But on Wednesday he returned to Lebanon and attended independence day celebrations in Beirut, with the Al Arabiya network saying Hariri had flown into the capital city late on Tuesday.
Hariri said he was putting his resignation on hold after President Michel Aoun asked him to reconsider, he said in a televised statement.
"I presented today my resignation to President Aoun and he urged me to wait before offering it and to hold onto it for more dialogue about its reasons and political background, and I showed responsiveness."
Hariri's sudden resignation on 4 November pitched Lebanon into crisis, with the decision due triggered by his reported fears of assassination and in protest against the growing power of Hezbollah.
But the Shi'ite group said Saudi Arabia had strong-armed Hariri into resigning, which Riyadh denied.
Numerous reports noted speculation in Beirut and among some Arab officials that Riyadh demanded Hariri resign as he refused to confront Iran-backed Hezbollah, which has been contributing fighters to Syrian President Bashar al-Assad's forces in the civil war against Saudi-backed Sunni groups.
Hariri's resignation has only heightened tensions between Riyadh and Tehran, where Saudi has accusing Iran of trying to expand its influence in Arab countries, often through proxies such as Hezbollah.
Crown Prince Mohammed bin Salman recently launched a supposed anti-corruption crackdown on many of the kingdom's rich and powerful as he seeks to consolidate his power and modernise the kingdom.