Joint US and South Korean drills draw angry response from Pyongyang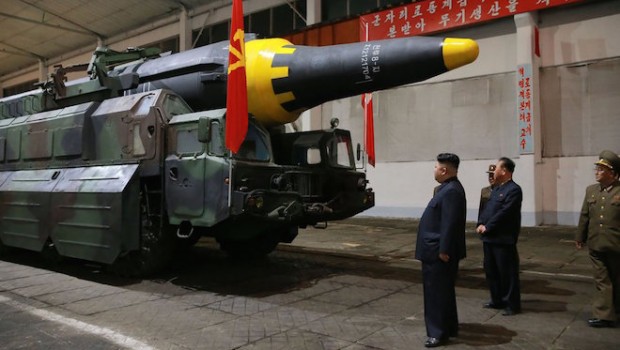 The US and the South Korean air forces will beef-up and go ahead with their joint annual military exercises, a week after North Korea fired its most powerful test missile to date.
According to the US and South Korea, the aim of the exercises, known as Vigilant Ace, was to better prepare in case conflict did break out, with the aim of ensuring peace and security on the Korean peninsula.
Speaking on the condition of anonymity, an official from South Korea's Defense Ministry corrected his earlier statement to The Independent that the latest edition of the drills were to be the largest such exercises ever conducted. In total, 230 fighter jets were set to take part, including a large number of stealth aircraft.
North Korea responded via state media (KCNA), saying: "The US and South Korean puppet warmongers would be well advised to bear in mind that their DPRK-targeted military drill will be as foolish as an act precipitating their self-destruction."
In another sign of the rising tensions, Senator Lindsey Graham of South Carolina stated on CBS: "It's crazy to send spouses and children to South Korea, given the provocation of North Korea. I think it's now time to start moving American dependents out of South Korea."
Echoing Graham, the White House's national security advisor HR McMaster recently said: "I think it's increasing every day, which means that we are in a race to be able to solve this problem.
"There are ways to address this problem short of armed conflict, but it is a race because he's getting closer and closer, and there's not much time left."
In parallel, reports indicated that Russian marines were also set to carry out manoeuvres in the area bordering the North, with both Moscow and Seoul having called for calm and condemning Pyongyang's provocative missile tests.
Indeed, Russia went as far as warning that rising tensions could lead to conflict, with President Vladimir Putin calling for such a scenario to be avoided at all costs.