Japanese seasonally adjusted trade surplus slips in May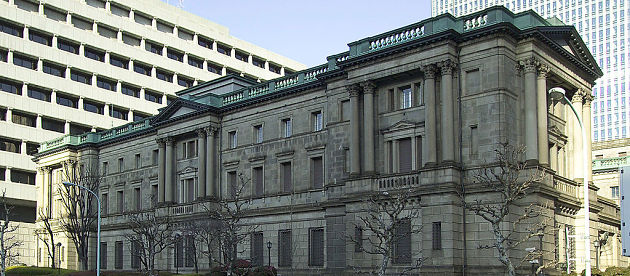 Japanese exports and imports failed to rebound in May, suggesting that foreign demand acted as a drag on the broader economy during the second quarter, but some economists were nevertheless optimistic.
In non-seasonally adjusted terms, exports grew by 14.9% year-on-year (consensus: 16.0%) to reach 5.85trn yen while imports were up by 17.8% to 6.05trn yen, according to the Japanese Ministry of Finance.
The result was an 329.6% increase in the country's trade surplus versus the year-ago period to reach 203.4bn yen.
During the month of April the value of exports had grown 7.5% and that of imports by 15.2%.
Strength in exports was mainly the result of increased volumes, which accelerated from a 4.1% year-on-year pace in April to 7.5% for May, according to Marcel Thieliant at Capital Economics.
Import volumes were up by 5.4% in parallel, their best showing since January, he said, "[which] suggests that domestic demand is picking up".
Upon seasonal adjustment on the other hand, exports were flat versus April and imports just 0.3% ahead. Hence, the seasonally-adjusted trade surplus slipped from 158bn yen to 134bn yen.
"Today's data indicate that trade volumes were little changed in May, which suggests that net exports turned into a drag on GDP growth in the second quarter.
"Nonetheless, "new export orders" in the manufacturing PMI remains consistent with double-digit y/y-gains in export volumes. We reiterate our forecast that net exports will contribute 0.5 percentage points to 2017 GDP growth."