Ireland's deputy PM Frances Fitzgerald resigns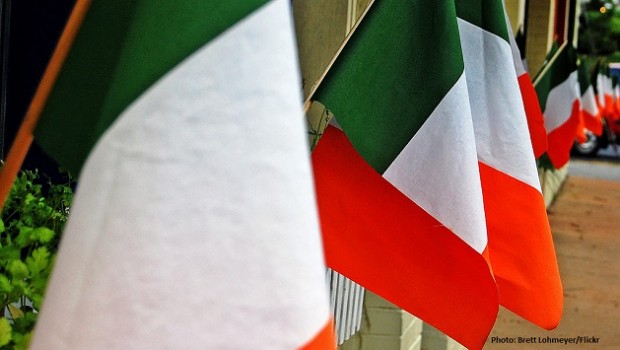 Ireland narrowly avoided an election that held the potential to throw a spanner in the works of crucial Brexit negotiations after the country's Deputy Prime Minister Frances Fitzgerald chose to step down from her role, putting an end to a political impasse that began a week earlier.
Fitzgerald resigned as a result of her handling of a controversial police whistleblower that led to mounting pressure for her to stand aside in an effort to avoid an election campaign that would run simultaneously with an important meeting of EU leaders in December over Britain's departure from the bloc.
"Throughout my career, I have always sought to act with integrity and responsibility," Fitzgerald said on Tuesday.
"That is why I have decided on this occasion to put the national interest ahead of my own personal reputation."
Irish PM Leo Varadkar had been under pressure to clean up the mess within his ranks ahead of the next round of Brexit negotiations with the UK, one of Ireland's biggest trading partners, after Fianna Fáil of the opposing Republican Party confirmed her party would initiate a vote of no confidence in Dublin.
The issue was centred on exactly how much Fitzgerald knew about a legal strategy to discredit the whistleblower while she was justice minister.
At first she denied having any memory of emails where she had been informed of a plan by lawyers to raise questions over the whistle blower's integrity with false allegations, but as more details became public, Fitzgerald changed her tune, saying it would have been impossible for her to interfere as the government had set up an independent inquiry into the matter.
"I have always believed in due process and I believe that in the current situation that is becoming increasingly difficult for me," she said on Tuesday.
"I acted correctly in difficult circumstances and, in fact, did everything that I could to support the search for truth and protect whistleblowers."
Irish bonds outperformed the rest of Europe in the short-end of the yield curve after Fitzgerald's resignation.