Iraqi troops move to retake Kirkuk from Kurdish control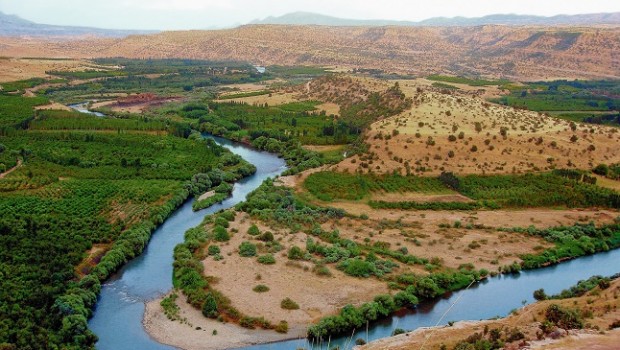 Iraq has taken control of key areas of the disputed city of Kirkuk, seizing the international airport, a key oil field and a military base in what is an oil-rich area bordering the Kurdistan Region.
Overnight Iraqi national army on Sunday took control of Kirkuk's industrial district, as well as the city's oil refinery before going on the move, reportedly without any opposition from Kurdish Peshmerga militia that had controlled the area since the collapse of Islamic State (ISIL) despite it being outside of their semi-autonomous region.
On Monday, Iraqi forces, backed by Shia militias, said they had taken control of the city's international airport, an oil field, the strategic K1 military base and the Taza Khormatu district in the south-east of the city, leading to reports of hundreds of armed Kurdish residents to take up positions inside the city in anticipation of an attack.
Small pockets of resistance from Kurds on street corners. #Kirkuk.
"This city will be our grave" one local man said pic.twitter.com/ibNZw6jUFZ

— Orla Guerin (@OrlaGuerin) October 16, 2017
The Kurdistan Region Security Council later released a statement that said Peshmerga fighters had destroyed at least five armoured vehicles belonging to the state-sanctioned Shia militias following the attack, resulting in what an Iraqi-Kurdish commander referred to as "lots of casualties."
Brigadier General Bahzad Ahmed said Iraqi troops had "burnt lots of houses and killed many people" in Tuz Khurmatu and Daquq in the city's south.
Following the Kurdistan Region's recent vote for independence, Iraqi Prime Minister Haider al-Abadi said the offensive was aimed at protecting "national unity."
"It is my constitutional duty to work for the benefit of the citizens and to protect our national unity that came under threat of fragmentation as a result of the referendum that was organised by the Kurdish region," Abadi said.
"The referendum came at a time where the country is fighting against terrorism that has come in the form of ISIL. We tried to urge [the Kurds] not to violate the constitution and to focus on fighting ISIL, but they did not listen"
"They chose their personal interests over Iraq's interests," he added.
The Kurdistan Region Security Council said it would continue to defend Kurdistan, its people and interests.
"This was an unprovoked attack following days of Iraqi military deployments to Kurdistan's borders."
STATEMENT: Iraqi forces/PMF attacked Peshmerga forces in South Kirkuk in operation using US equipment, incl. Abrams tanks. #SupportKurdistan pic.twitter.com/C95Qfrb77y

— KR Security Council (@KRSCPress) October 16, 2017
Kurdish controlled areas of Iraq, the second-biggest oil producer in the Organisation of the Petroleum Exporting Countries (OPEC), had historically been the most productive in the country and contained much of the nation's infrastructure.
Oil prices shot up as a result of the military action, with Brent crude gaining as much as 1.8% to $58.22 per barrel by Monday afternoon.
The disruptions could prove to be temporary but there are other tensions in the wider Middle East, said Neil Wilson of ETX Capital: "The prospect of fresh US sanctions on Iran may offer longer-term support to prices."
But Wilson added that although heightened tension may boost oil prices, it had "whacked" companies such as the Kurdistan-focussed oil producer Genel Energy which saw its shares drop 10% in early trading as investors grew nervous over the effect of the conflict to output and earnings.
"The hope for Genel is that this proves a temporary disruption and that pragmatism wins out – neither Iraq nor the KRG wish to see exports disrupted for long. Baghdad has ordered the repair of the Kirkuk-Ceyhan pipeline, which could bypass Kurdistan, but this may take a long time to fix and so a deal to keep the oil pumping looks likely," Wilson said.