IMF bumps up global GDP forecasts for 2017 and 2018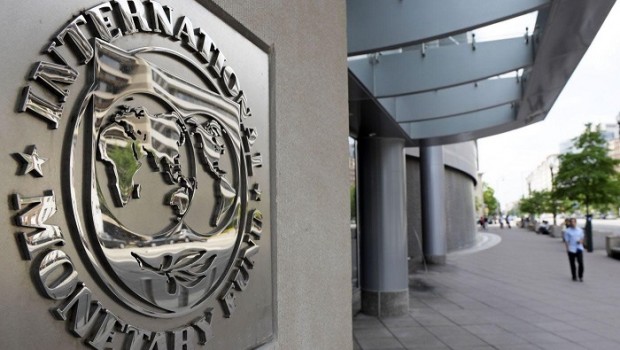 The world's financial watchdog bumped its forecasts for global economic growth this year and next even as it marked down projections for the US and UK in comparison to the prior set of estimates made in July.
According to the International Monetary Fund's World Economic Outlook for August, global GDP was seen expanding at a rate of 3.6% and 3.7% in 2017 and 2018, respectively.
That marked a one tenth of a percentage point upwards revision for each year versus its last set of projections made in July.
Nonetheless, the IMF cautioned: "However, the recovery is not complete: although the baseline outlook is better, growth remains weak in many countries. The outlook for advanced economies has improved, notably for the euro area, but in many countries inflation remains weak, indicating that slack has yet to be eliminated, and prospects for growth in GDP per capita are held back by weak productivity growth and rising old-age dependency ratios."
More specifically, advanced economies were now expected to grow by 2.2% and 2.0%, versus prior forecasts of 2.0% and 1.9%.
Within that, US GDP growth was now seen accelerating from a 1.5% pace in 2016 to 2.2% in 2017 and 2.3% for 2018. The IMF's prior projections, made in July, had been for growth of 2.0% and 2.1%.
UK GDP forecasts were unchanged at 1.6% and 1.5% for each of those periods.
Its forecasts for euro area GDP growth were revised by an even wider margin, by two tenths of a point for both 2017 and 2018 to 2.1% and 1.9% each.
Japan was also expected to grow more quickly, although it was Canada that saw the biggest mark-up, with the Fund predicting its economy would grow by 3.0% and 2.1% this year and next, respectively.
Emerging market and developing economies on the other hand were still seen growing 4.6% in 2017 although in 2018 GDP was now expected to rise at a clip of 4.9%, one tenth of a point more than previously forecast.
"The welcome cyclical upturn after disappointing growth over the past few years provides an ideal window of opportunity to undertake critical reforms, thereby staving off downside risks and raising potential output and standards of living more broadly."