Hurricane Florence to cause huge insurance losses, hit tobacco growers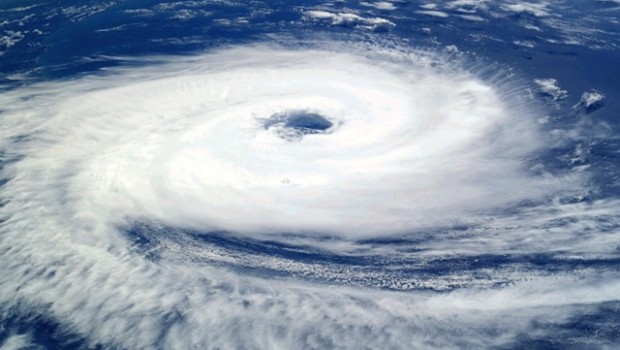 With Hurricane Florence whipped up to a Category 4 storm as it approaches the US eastern seaboard, analysts and investors saw potential hits incoming for the insurance and tobacco sectors.
The US National Weather Service has issued hurricane warning for more than 300 miles of coastline, with mandatory evacuation orders in coastal areas of North Carolina, South Carolina, and Virginia, with landfall expected to be made on Thursday or Friday.
"We're as ready as anybody's ever been," President Trump said at the White House overnighit.
However, with North Carolina the top US tobacco-producing state, crops are in danger of rotting even for the two thirds of crops that have already been harvested, due to power cuts, according to experts, with flooding a major danger for those plants still in the ground.
Matthew Vann, a tobacco specialist at North Carolina State University, told Bloomberg that crop losses could reach as high as $300m, "assuming a 100% loss of what's still in the field," Vann said.
Altria, the parent of Marlborough maker Philip Morris, told Reuters the storm could potentially affect tobacco fields, and is exploring its crop-buying options to offset any losses.
Imperial Tobacco and British American Tobacco shares both were looking soggier this week.
Meanwhile, JPMorgan's property and casualty insurance team estimated that reinsurance losses could be in the range of $8-20bn, although UK analysts saw "negligible impact" for European reinsurers.
After JPMorgan Cazenove's US colleagues put out their loss estimate overnight, analysts at UK arm Cazenove said the stocks its covers would be hard hit in the coming third quarter.
Assuming the $20bn high-end estimate, this would be "well below" third-quarter earnings, forecast to represent 51% of pre-tax profit for Munich, 23% of BOP operating profit for Zurich and 10% of operating profit for Allianz.
In terms of book value, Caz estimated estimate 1.2% for Munich, 0.7% for Zurich and 0.4% for Allianz.
"These are relatively modest numbers and we believe would have negligible impact on our dividend and buyback forecasts for these groups, particularly given the absence of Atlantic hurricanes so far."
North Carolina's farmlands are predominantly given over to poultry and livestock farming, including 12% of the US swine herd and large amounts of dairy and poultry.