German economy contracts for first time since Q1 2015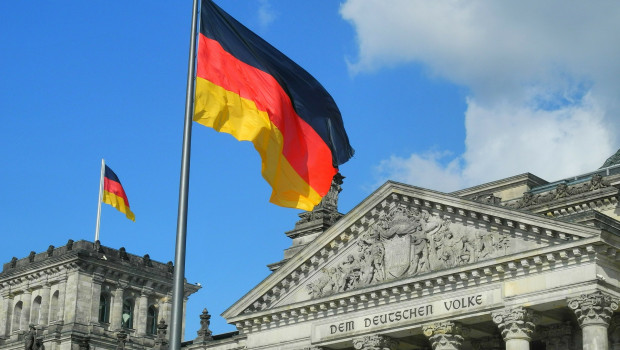 The German economy shrank in the third quarter amid weaker exports, marking its first contraction since the first quarter of 2015, according to data released by Destatis.
Gross domestic product contracted by 0.2% compared with the second quarter, when it grew 0.5%. Analysts had pencilled in a 0.1% contraction.
Destatis attributed the quarter-on-quarter decline mainly to the development of foreign trade. It said that according to provisional calculations, exports were down while imports were up in the third quarter of 2018 compared with the second quarter of the year.
"As regards domestic demand, there were mixed signals. While gross fixed capital formation both in machinery and equipment and in construction was higher than in the previous quarter, final consumption expenditure of households declined. Government final consumption expenditure was slightly higher than in the previous quarter."
On the year, GDP rose by 1.1% in the third quarter following increases of 2.3% in the second and 1.4% in the first quarter of 2018. Analysts had been expecting a 1.3% rise.
Jennifer McKeown, chief European economist at Capital Economics, said that while the quarterly drop reflected temporary factors, it will still serve as a warning to the European Central Bank to bide its time before communicating any policy normalisation.
"In all, it now looks likely that the Germany economy will grow by about 1.5% this year rather than our previous estimate of 1.8%. We still expect a healthy expansion of about 1.8% in 2019, but there are clear downside risks relating particularly to the situation in Italy," said McKeown.
"And for now at least, the contraction in German GDP coupled with the Italian government's defiance of the European Commission's demand for it to revise its budget plans will add to downward pressure on the euro exchange rate."