First exit poll shows slight lead for Catalan pro-independence parties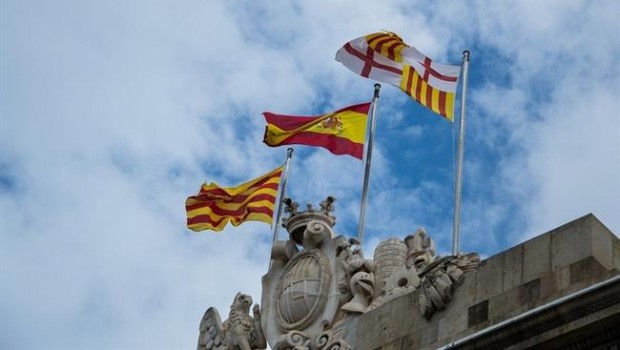 The three main pro-Catalan independence parties will most likely retain a very slight simple majority in the regional parliament, according to an exit poll conducted by Gad 3 for local daily La Vanguardia.
The centre-left pro-independence party, Junts per Catalunya would make off with between 28 to 29 MPs, alongside 34 to 36 for far-left ERC and between 5 and 6 for CUP.
Combined, GAD 3's poll put the three parties' representation in the chamber at between 67 and 71 MPs, versus the 68 needed for a majority.
However, in a significant upset the pro-unionist Citizens party might obtain the most seats and votes, with between 34 to 37, the same poll revealed, followed in the unionist camp by the Socialists with between 18 and 20 MPs and the centre-right PP with between 3 and 5.
Should the nationalist parties not obtain a majority of MPs, the kingmaker would become Catalunya en Comu which is nominally unionist although they are in favour of holding a referendum vote.
Markets and analysts will also be closely watching the number of votes obtained by the different parties, given the non-proporational system of representation employed in the Catalan parliament, which favoured rural areas, where the electorate tended to be more in favour of independence.
As of 2057 GMT, the difference in total votes between the unionist and pro-independence parties was being put at under 1%.
The rate of participation on the other hand was expected to hit a record high, well above 80%.