Fed's Kashkari against further hikes until balance sheet plans clear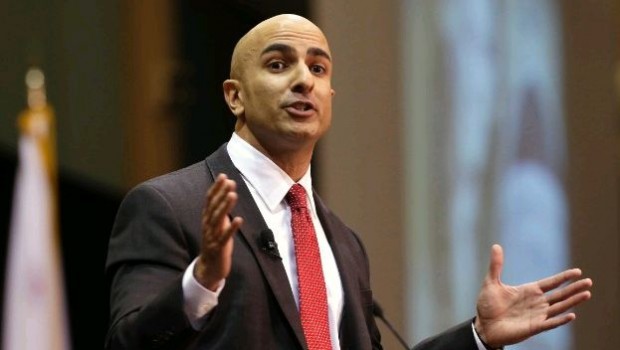 The president of the Minneapolis Fed bank voiced his opposition to further policy tightening this year, until the central bank had published details of its plans to reduce its balance sheet.
His comments echoed those made on 17 March.
In remarks to CNBC, Neel Kashkari reportedly said he opposed the Federal Open Market Committee's decision on 15 March to raise rates because nothing in the economy had changed.
Inflation was still running below policymakers' 2.0% goal and the jobs market still improving. The inflation target should be just that, not a "ceiling".
Prices could even run a bit above target without need to worry of 'overheating' in the economy, he said.
Kashkari also reportedly cautioned against trying to read the political tea leaves, saying he had not yet incorporated any fiscal stimulus from the new US administration into his outlook.
It was also unlikely that a market correction would trigger a financial crisis.