Fed's Dudley not paying much attention to signals from bond market, reports say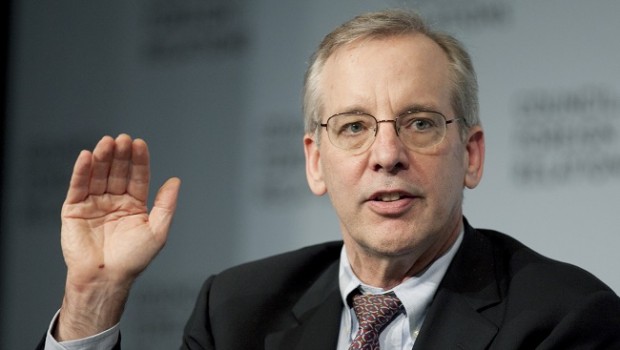 Stay the course, the head of the Federal Reserve bank of New York said at the start of the week.
In remarks made at a roundtable discussion in Pittsburgh, William Dudley reportedly said he expected wage growth to kick-in as the jobs market continued to tighten, pushing inflation towards the Fed's target.
Neither had the US central bank's four interest rate hikes thus far in the current cycle led to tighter financial conditions, he said.
Quite the contrary, stopping now might be "dangerous" for the economy. The Fed needed to keep moving rates higher in order to avoid being forced to move more rapidly in the future - which might trigger a recession.
Dudley also reportedly said he was not inclined to attach much weight to signals of concern coming from bond markets.
As of 1428 BST the yield on the benchmark 2-year US Treasury note was higher by three basis points at 1.34% and than on the 10-year note by two basis points to 2.17%.