Federal Reserve to start taper in October, nudges rate forecast lower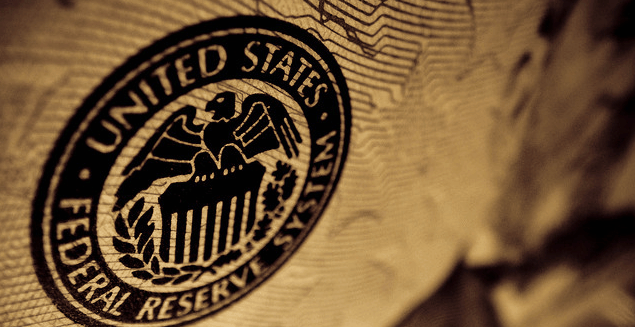 America's central bank has stuck to script - or almost - announcing it will begin to taper the size of its balance sheet next month while keeping the target for its main policy interest rate unchanged at between 1.0% and 1.25%.
Yet perhaps the biggest question that needed answering, regarding the likely persistence of the recent inflation 'undershoot', was left on the table, with Fed chair Janet Yellen stating in her post-meeting press conference that policymakers were still trying to determine that.
Nonetheless, the medium-term outlook for rates as per the Summary of Economic Projections published on Wednesday was just a tad lower than in June.
In reaction to the Fed's announcement, as of 1931 BST the yield on the benchmark 10-year US Treasury note was up by three basis points to 2.28%.
The euro on the other hand was clearly lower against the Greenback, dropping 0.95% to 1.1888, alongside a dip in Sterling to 1.3469.
Regarding the outlook for interest rates, the country's monetary authority described near-term risks to the economy as "roughly balanced", as it did after the July policy meeting, reiterating that it was monitoring inflation developments "closely".
As well, in their policy statement rate-setters again noted that overall inflation and the 'core' measure, which excludes food and energy prices, had declined in 2017 and were below 2%.
Furthermore, market-based measures of 'inflation compensation' continued to be at low levels, although survey-based readings on longer-term inflation expectations had, on balance, seen little change.
Yet while prices were expected to remain "somewhat" below the Fed's 2% target in the near-term, they were seen stabilising around target in the medium-term, with higher gasoline prices likely in the wake of the recent hurricanes.
Fed closes door to another 2017 hike slightly?
Regarding the prospects for another 25 basis point interest rate hike in 2017, policymakers' 'median' projection for the Fed funds rate was unchanged from June, at 1.4%.
However, the so-called central tendency for those projections, which eliminates the three highest and lowest forecasts, was bumped down, from a range of between 1.1% to 1.6% to between 1.1% and 1.4%, with the latter roughly in line with market pricing of the odds of a hike at the time of the decision.
Even so, the medium-term projections - out to 2020 - were little changed.
As always, Yellen emphasised that the above SEP projections only reflected the personal judgements - at the time - of Fed board and regional Fed bank presidents, but were in no way a promise nor binding.
Permanent or transitory?
Commenting on the Fed's decision, Barclays Research said: "Beyond this alteration on energy prices, the committee made no significant edits to its assessment about current or future inflation. We await the chair's press conference to ascertain the degree to which members are concerned that recent disinflation is more permanent than transitory."
For his part, Tom Stevenson, investment director for personal investing at Fidelity International, noted: "The real focus is on how the markets will react over the longer term to policy normalisation. [...] Today's chart continues to suggest that the Fed will press ahead with one more quarter-point interest rate hike by the end of the year and three further quarter point hikes in 2018.
"[...] However, structural issues - namely still high global debt, an ageing global population and rising inequality - should help to keep a lid on yields and so support bond prices. In addition, US financials such as banks also stand to benefit from higher rates, as they will see a boost to their lending margins."
Andrew Hunter at Capital Economics chipped in: "We had suspected that the recent softness of core inflation could persuade officials to hold off on the next rate hike until next year but, given these latest projections and the broadly unchanged language on inflation in today's policy statement, we now expect the Fed to push on and raise rates again in December.
"By early next year, core inflation should be trending higher once more and, along with the possibility of a fiscal stimulus, we expect this to persuade the Fed to hike rates four times over 2018 as a whole, a slightly faster pace of tightening than officials currently project."
-- More to follow --