Federal Reserve hikes rates, inflation not yet sustainably at 2.0%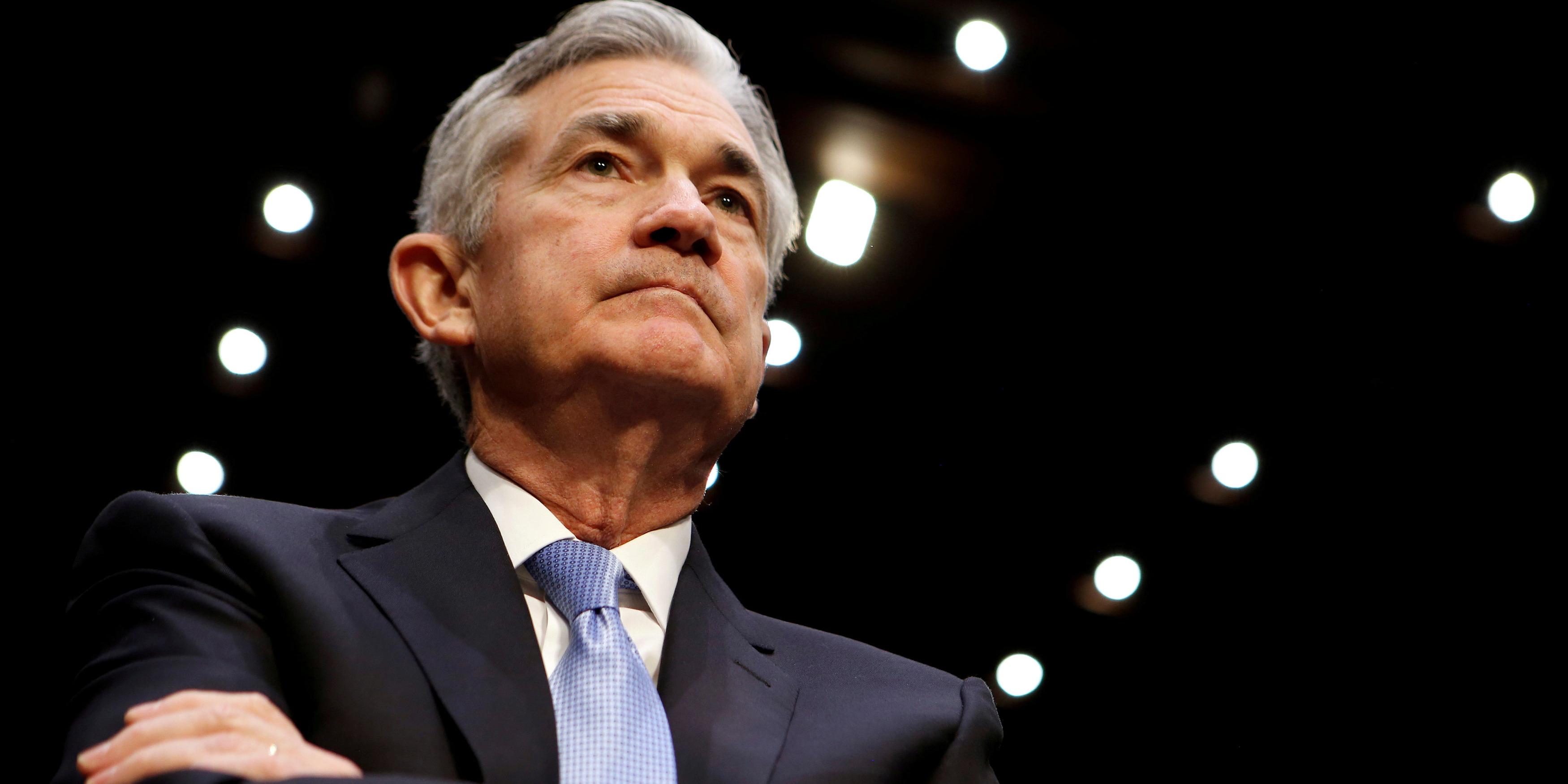 The US central bank tightened policy as expected on Wednesday, with the tone of its policy statement at first glance appearing to signal that it might step up the pace of tightening a bit, according to some market observers.
As expected, the target range for the Federal Funds rate was hiked by 25 basis points to between 1.75% and 2.0%, as had been widely expected.
However, unlike after their previous meeting, on 2 May, on this occasion the Federal Open Market Committee eliminated from their policy statement what 'Fed watchers' referred to as rate-setters' 'forward guidance'.
As well, from the median projections submitted by the FOMC's members, it was now apparent that they expected a total of four interest rate hikes over the course of 2018, up from the three seen when they last submitted their individual forecasts, at the 20-21 March meeting.
In an initial reaction, the yield on the benchmark two-year US Treasury note was climbing by four basis points to 2.58% and that on the 10-year note by two points to 2.98%.
Policymakers continued to expect "gradual" rate hikes, but gone was the phrase "the federal funds rate is likely to remain, for some time, below levels that are expected to prevail in the longer run."
Nonetheless, in his press conference, chairman Jerome Powell indicated that removal of that forward guidance was not meant to be a policy signal.
It was only a reflection of the fact that policy rates would in 2019 be nearer to the levels expected over the longer run, he said.
Nor did he believe that inflation was yet 'sustainably' at the Fed's legally-mandated target level of 2.0%.
This time around, the post meeting policy statement also described economic growth since the last FOMC meeting as "solid", instead of saying that it has been "rising at a moderate rate".
Removed as well from the policy statement was the phrase "market-based measures of inflation compensation remain low."
Significantly, right off the bat, in his opening remarks, Fed chairman Jerome Powell announced that starting from January 2019 all policy meetings would be followed by a press conference, but he was careful to indicate that the change was not meant to 'signal' any intentions for policy; rather, it was only designed to improve communications.
To take note of too perhaps, from the 15 sets (the same number as in March) of projections submitted by the members of the Fed's board and its regional Fed presidents, the range of projections for the Fed funds rate in 2020 was lowered from between 1.6% to 4.9% to between 1.9% and 4.1%.
Commenting on the FOMC's policy statement, Michael Gapen at Barclays Research said: "That said, a few of the decisions went against our view and point to a modestly more hawkish outcome."
"[...] Finally, the statement continues to describe monetary policy as "accommodative", whereas we felt the committee would change that to "somewhat" or "modestly" accommodative. Together with a steepening of the median policy rate in 2018 and 2019, these elements contributed to a more hawkish outcome. Our baseline outlook calls for four rate hikes in calendar year 2018, but we anticipated that the FOMC would signal this more forcefully in September as opposed to June."
For his part, Ian Shepherdson at Pantheon Macroeconmics said: "This was a close call, because raising the median forecast to four hikes required only one FOMC participant, net, to become marginally more hawkish. The Fed has not, however, changed its view on the total tightening required by end-2020, just the distribution.
"The Fed stil expects eight hikes, with four this year, three in 2019 and one in 2020. Previously, the forecast was three, three and two, respectively.
"The Fed is moving towards the point where it believes it might have to be positively seeking to restrain growth. Policymakers are not there yet - at least, a substantial minority is not there yet - but the threat of unemployment continuing to fall to 50- or even 60-year lows is bringing the day nearer."