Fed's Powell's positive on economy, financial markets' reaction is being monitored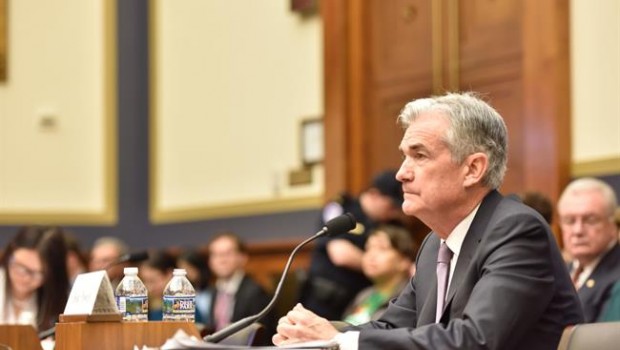 The Federal Reserve needs to calibrate how much it needs to further tighten monetary policy and at what pace, central bank chairman, Jerome Powell, said overnight.
Speaking at an event at Federal Reserve bank of Dallas, Powell said: "We have to be thinking about how much further to raise rates, and the pace at which we will raise rates [the goal is to] extend the recovery, expansion, and to keep unemployment low, to keep inflation low."
America's economy was facing multiple headwinds, including slowing demand from abroad, fading fiscal stimulus and the lagged impact on the economy of the Fed's eight rate hikes since the end of 2015.
Powell also said that rate-setters were "looking very carefully" at how financial markets, the economy and business contacts respond to rising interest rates.
Nevertheless, he added: "I do believe our economy can grow and grow faster."
He also highlighted the importance of the decision to hold press conferences after each of the Federal Open Market Committee's eight meetings in 2019.
"The markets definitely got in the habit of having us only move on press conference meetings."
Following his remarks on Wednesday evening, the yield on the benchmark two-year US Treasury note was down by two basis points to 2.85%.