Fed keeps policy steady, watching inflation closely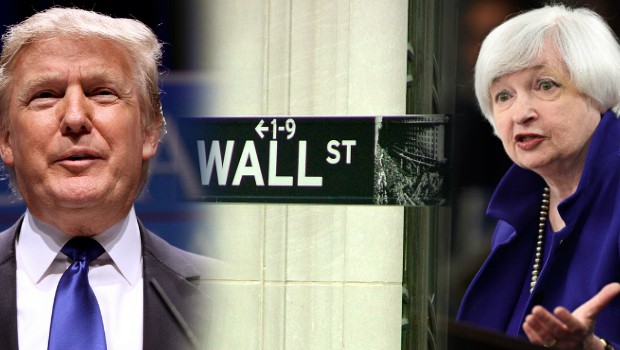 Rate-setters in the US decided unanimously to keep monetary policy at its current "accommodative" settings, while indicating that they continued to monitor price developments "closely".
The target range for the Federal funds rate was kept at between 0.0% and 0.25%, as expected, and the tapering of the monetary authority's balance sheet was proceeding, the central bank said after its two-day meeting.
Economic growth since the Federal Open Market Committee's last meeting had continued to rise at a "solid" rate, despite the hurricanes that hit the Gulf Coast in September, they said in their policy statement.
Yet while the storms had boosted overall inflation during that month, at the 'core' level prices had remained "soft".
Furthermore, market-based gauges of inflation expectations remained "low", although survey-based measures were roughly steady, they said.
"Inflation on a 12-month basis is expected to remain somewhat below 2 percent in the near term but to stabilize around the Committee's 2 percent objective over the medium term. Near-term risks to the economic outlook appear roughly balanced, but the Committee is monitoring inflation developments closely."
"[...] The Committee expects that economic conditions will evolve in a manner that will warrant gradual increases in the federal funds rate; the federal funds rate is likely to remain, for some time, below levels that are expected to prevail in the longer run. However, the actual path of the federal funds rate will depend on the economic outlook as informed by incoming data."
Responding to the latest update out of the Fed, Ian Shepherdson at Pantheon Macroeconomics said: "The Fed expects further storm-related disruption in the data - though it has dropped September's reference to a risk of a temporary increase in inflation - but is sticking firmly to its core view that the "gradual" normalization of policy should continue. In short, this is a holding operation, with the upgrading of the growth language intended presumably to send an even stronger signal that rates will rise in December."