US factory gate prices slightly higher than expected in February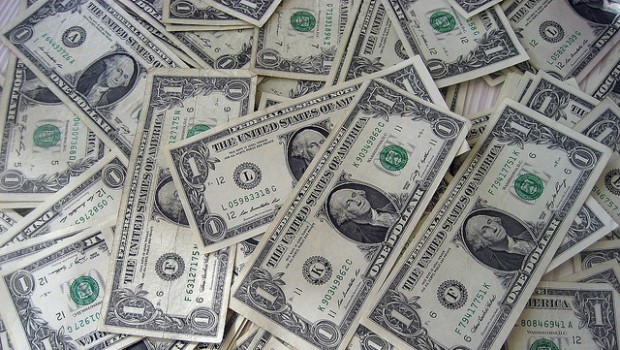 US wholesale prices edged past economists' forecasts in February, but only slightly.
According to the Bureau of Labor Statistics, final demand prices increased by 0.2% month-on-month, and by 2.8% year-on-year.
That was almost in-line with forecasts from economists, who had penciled-in a rise of 0.1% month-on-month and an advance of 2.8% year-on-year.
The latter was up from a reading of 2.7% for January.
Versus the previous month, final demand goods prices were down by 0.1%, following a 0.7% rise during the previous month. However, at the 'core' level they increased by 0.2% over the month.
Meanwhile, final demand services' prices were steady, rising by 0.3%, driven by a 0.9% jump in transportation and warehousing costs.
Data points to stable pipeline pressures, Barclays Research says.
"Personal consumption PPI, the BLS series that tracks pipeline price pressures for CPI inflation, rose 0.2% m/m (2.8% y/y), consistent with the CPI inflation print received yesterday. Excluding food, energy and trade (core measure), personal consumption PPI was up 0.4% (2.7%)."
For his part, Ian Shepherdson at Pantheon Macroeconomics chips in: "Core goods prices, meanwhile. rose their usual 0.2%, constrained on this occasion by sharp falls in car and light truck prices. Core goods inflation is steady at just over 2%. Overall, we aren't unduly concerned by the rise in core PPI inflation, but it does add more weight to the evidence that inflation pressure is moving to the upside, gently."