Eurozone manufacturers on a roll heading into 2018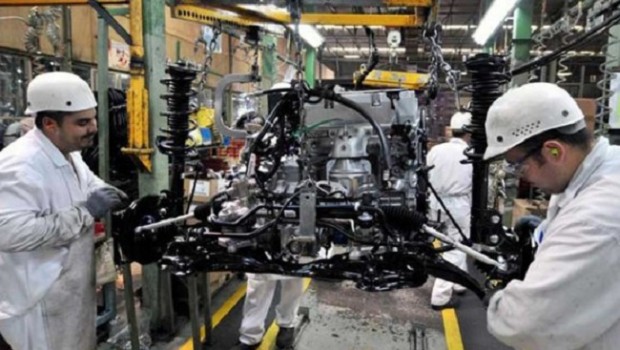 Eurozone industrial production jumped more than expected in November and the bloc headed into 2018 on the front foot.
November's euro area industrial production data from Eurostat showed a rise of 1.0% that was well above the 0.4% a month earlier, revised up from 0.2%, and also bested the 0.8% consensus forecast.
Year on year, IP was up 3.2%, after the previous month's increase was revised up to 3.9% from 3.7%.
At the national level, production declined in France, the Netherlands and Ireland but was more than counterbalanced by improvements in Spain and a strong showing from Germany. All the component sub-sectors rose, apart from energy, which was unchanged.
Even if industrial production were unchanged in December, the sector's fourth quarter will have matched the 1.2% quarter-on-quarter growth in the third quarter, noted economist Jessica Hinds at Capital Economics.
"But the business surveys suggest that the sector probably performed better than that, implying that overall GDP growth will have at least equalled Q3's 0.6% quarterly expansion."
Looking to the current year, both the manufacturing purchasing managers' index survey and the European Commission's industrial sentiment indicator are at very high levels.
Hinds said that on the basis of past form they point to annual growth picking up from November's 3.2% to around 5%.
"Despite the possible headwind of a stronger euro, the outlook remains bright for industry, supporting our above-consensus forecast for 2018 GDP growth of over 2%."