Eurozone business activity unexpectedly picks up in September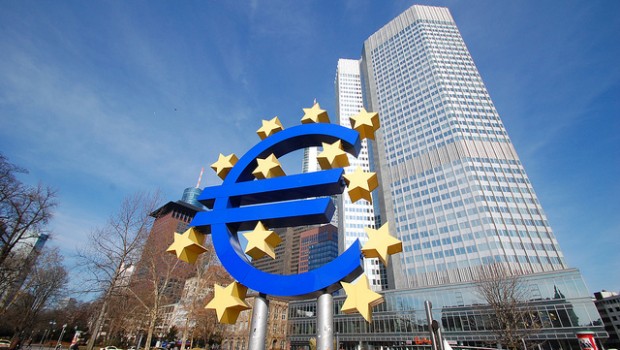 Business activity in the eurozone unexpectedly picked up in September, according to data released on Friday.
IHS Markit's flash eurozone composite index - which measures activity in both the manufacturing and services sectors - rose to 56.7 from 55.7 the month before, hitting a four-month high and beating expectations for a decline to 55.5. A reading over 50 indicates expansion, while a reading below signals contraction.
Meanwhile, the manufacturing index printed at 58.2 from 57.4 in August, reaching a 79-month high and surpassing expectations for a reading of 57.1. The boost in manufacturing output marked the largest rise since April 2011.
The services index pushed up to 55.6 in September from 54.7, beating forecasts for an unchanged reading.
Chris Williamson, chief business economist at IHS Markit, said: "The eurozone economy ended the summer with a burst of activity, with the PMI signalling renewed impetus to already-impressive rates of growth of output, order books and employment during September.
"The survey data point to 0.7% GDP growth for the third quarter, with accelerating momentum boding well for a buoyant end to the year."
He added that manufacturers cited the stronger euro as a concern but said this appears to have had only a modest impact on exports.
Capital Economics said: "September's large rise in the euro-zone composite PMI suggests that the recovery has regained momentum after a brief summer lull.
"After September's rise, the average of the Composite PMI in Q3 was only marginally below that in Q2. As such, the indicator suggests that in Q3 quarterly GDP growth will match Q2's 0.6% expansion."