Eurozone business activity hits six-year high in April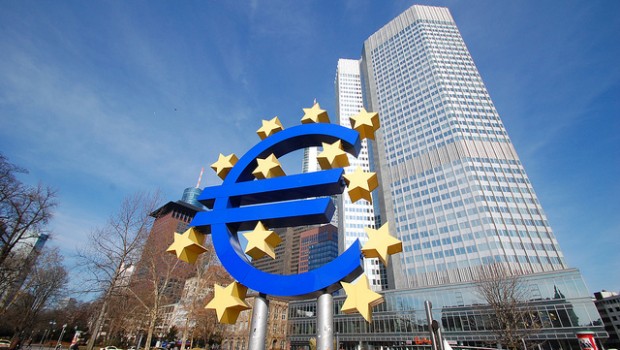 Business activity in the eurozone hit a six-year high in April, according to preliminary data released on Friday.
Markit's flash composite purchasing managers' index rose to 56.7 from 56.4 in March, which is the best reading since April 2011. Economists had been expecting a drop to 56.3.
The flash eurozone manufacturing PMI edged up to 56.8 in April from 56.2 the month before, while the services PMI increased to 56.2 from 56.0 in March.
Chris Williamson, chief business economist at IHS Markit, said: "The eurozone economy has enjoyed a strong start to the second quarter. The April flash PMI is running at a level consistent with 0.7% GDP growth, up from 0.6% in the first quarter. Such strong growth, if sustained, will inevitably lead to upward revisions to economists' 2017 forecasts.
"Robust rates of expansion are being seen in both manufacturing and services, the former clearly benefitting from the weak euro, which has helped drive export sales growth to a six-year high. "Rising employment is also benefitting the service sector in particular via higher consumer confidence and spending. Employment growth has accelerated to the best seen for nearly a decade."
France's composite PMI rose to 57.4 from 56.8 in March, which was a 71-month high, but Germany's fell to 56.3 from 57.1, marking a two-month low.
Capital Economics said: "The decline in the German index suggests that growth there may have lost a little steam after what looks like a particularly strong first quarter. The French index is now above the German equivalent for the first time since August 2012 and points to a sharp acceleration in growth. At the margin, its strength bodes well for M. Macron ahead of the French election this weekend since Mme. Le Pen tends to benefit more from pessimism about the economy.
"In all, the PMI supports our view that the euro-zone economy will expand at a healthy pace of about 2% this year as a whole. But with price pressures subdued, we still doubt that the ECB will offer any hints of policy tightening after next week's meeting."