Eurozone business activity accelerates in November - IHS Markit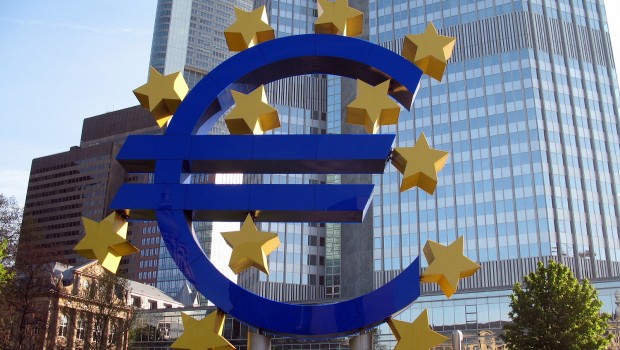 Business activity in the eurozone accelerated in November, according to data released on Tuesday
IHS Markit's final composite output index printed at 57.5, in line with the initial estimate and up from October's reading of 56.0. Output growth accelerated to the fastest in over six-and-a-half years, while rates of increase for all of the main survey indicators covering demand, employment and inflation also hit multi-year highs.
A reading above 50.0 indicates expansion while a reading below signals contraction.
Meanwhile, the final eurozone services business activity index was also in line with the flash estimate in November at 56.2, up from October's reading of 55.0.
Chief business economist Chris Williamson said: "The eurozone enjoyed a bumper November, setting the scene for a buoyant end to the year. The PMI surveys signalled faster growth across the board, led by stronger expansions in France and Germany alongside a marked upturn in the pace of growth in Italy. Business conditions in Spain also remained encouragingly resilient in the face of heightened political uncertainty, albeit on course for the weakest quarter of the year.
"Heading into 2018 the big questions will be how long this growth spurt can be sustained, and whether price pressures will rise. Given the strength of order book growth and hiring, as well as the elevated level of business optimism, the eurozone should start the New Year on a solid footing. If survey data remain buoyant in December, expect to see 2018 growth forecasts revised higher. In terms of prices, core inflation has so far remained subdued, but the PMI price gauges and indicators of depleted capacity suggest that inflationary pressures will pick up next year."
Pantheon Macroeconomics said: "The main story remains bullish and unchanged from most of the PMI reports this year. New orders and output growth is accelerating, pushing up work backlogs. This, in turn, is prompting firms to further increase their headcount, pointing to a further decline in unemployment.
"Across countries, the Spanish and German services PMIs were slightly disappointing - although overall solid - while momentum improved in France and Italy. Germany and Spain have been outperforming the two other major EZ economies for most of this cycle, but these PMI data hint at a subtle shift in this theme."